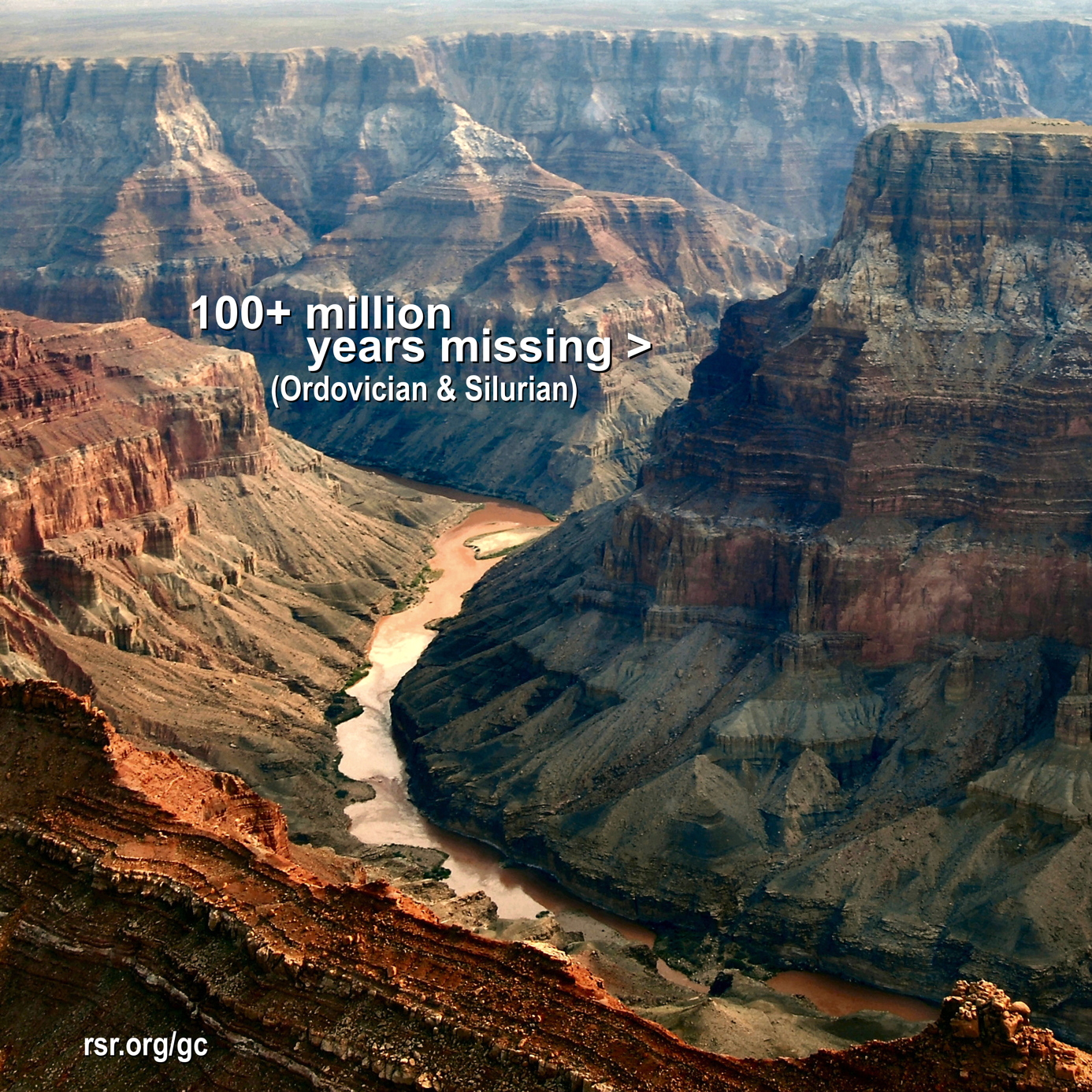 * Two Lakes Breached: Grand Lake and Hopi Lakes, lifted high by the Colorado Plateau, breached their natural damns, and emptied out removing 2,000 cubic miles of sediment from above the Grand Canyon, and then carved out the 800 cubic miles of the canyon itself.

* Marble Canyon Formed Differently: than the Grand Canyon. Grand Lake poured out removing a massive funnel-shaped slice of earth above the area of Marble Canyon, and with that enormous weight removed, the strata below bowed upward, and the earth cracked, forming Marble Canyon not primarily by rapid erosion (as the Grand Canyon formed), but as a tensile crack. Grand Lake waters flowing southwest beyond Marble Canyon joined with Hopi Lake waters and eroded the Grand Canyon.

* The Massive Side Canyons: of the Grand Canyon mystify geologists, having formed with no apparent water source, as though there are more than a dozen missing Colorado Rivers. Yet the formation of the side canyons is understood easily by realizing that as the Earth was drying out after the Global Flood, the terrain around the canyon was still saturated, with a high water table, the water comprising perhaps one fifth of the strata by volume. As the breached lake waters carved out the Canyon, subsurface waters carved the side canyons!