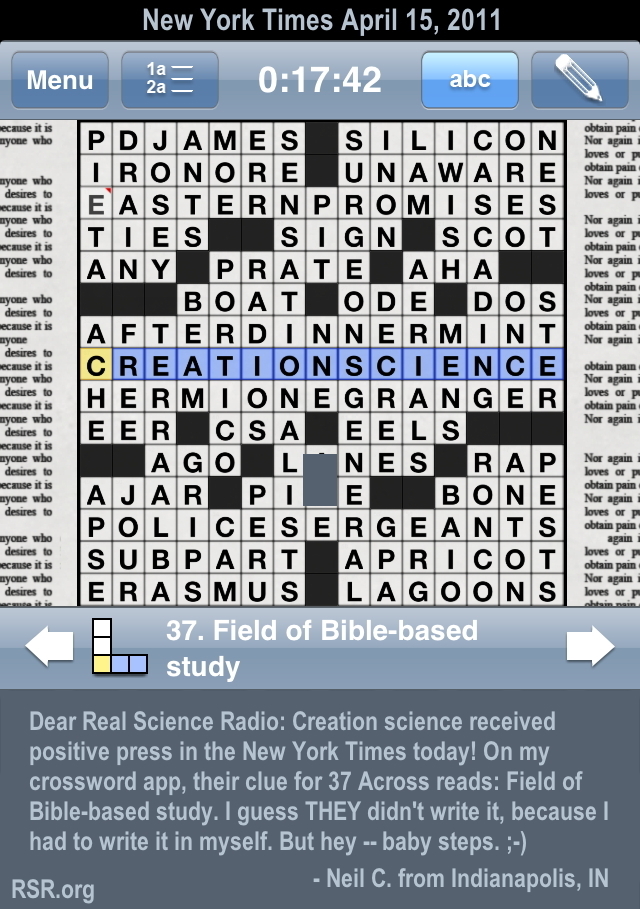 Correction: "I was wrong to describe Dr. James Tour as a young earther on today's broadcast. After this interview, he replied to an email...
Dear Mr. Enyart,
To clarify, I am a creationist. ... As far as the time it took for creation, the age of the earth and the age of the universe, I have no idea. That often renders me an outcast from scientific communities... God bless, -Jim Tour
See below for more on this and other particulars about today's program.
Bob concludes his interview (see Part 1) with the author of the Wall Street Journal's A Compromise on Creationism: Mainstream scientists shouldn't completely shun organizaations friendly to the belief. First though Bob lays out the case against Washington University's Dr. Swamidass about him denying what he wrote in the WSJ only one month ago, and regarding Joshua's claims about thorns and eunuchs. (To directly rejoin the interview, just skip to 20 minutes in.)