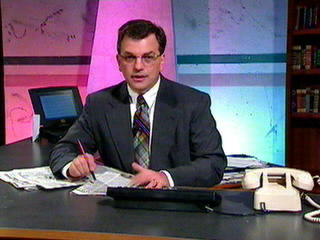 BEL Calls and Callers: Since 1991, on air Bob Enyart has taken more than 5,000 calls from viewers and listeners, and over that same time he's been a caller to dozens of radio programs. On this page, over time, we'd like to list some of the more memorable calls. If you have one that you recommend listing here, please email us a link to it, at Bob@kgov.com. Thanks so much! -The BEL Crew
BEL Callers:
- Welfare call from Compton, California
- Yesterday's caller into Sean Hannity's show now on BEL, Gregg from L.A.
- Ted from Hell doesn't believe in Florida (or something like that).
- A Christian named Sarah defended Palestinian terrorism when they killed a child.
- Calling from Oak Ridge, Tennessee, Beth is a liar with a dying friend
- Pro-abort Kathleen Draws Straws; Gets Bob
- That Sarah was followed the next day, on May 2, 2002, by Pat the Righteous
- Pastor Clark mad at Bob because Dobson broke his pledge to God
- Can God make it rain tomorrow more than it will, that is, can He alter what is claimed to be the pre-scripted future? Or does God Himself lack what theologians (doubly redundantly) refer to as libertarian free will? Dave from Boone, IA.

Bob's Calls Into Other Shows:
- Bob calls into Denver's Kelly & Kafer to oppose equal pay for equal work laws
Check out also kgov.com/about, kgov.com/interviews, and kgov.com/debates.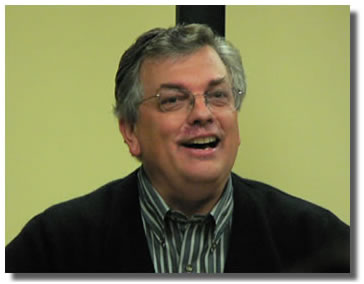 Regarding Bob Enyart Interviews: Bob has been interviewed hundreds of times by U.S. TV and radio hosts, and by the BBC and Al Jazeera. Bob's work has been reported on by leading outlets including USA Today and People magazine. Many stories about the program and its host from the Associated Press and Reuters have been put out by the wire services. Atheist and pig Bill Maher has repeatedly featured Bob Enyart on ABC's Politically Correct sparring with stars like Martin Short, crotch-humorist Jimmy Kimmel, and admitted farm animal rapist Larry Flynt. The Times-Warner nationally-syndicated TV program XTRA has profiled Enyart, and he appears in E!'s biography of O.J. Simpson regarding Bob's burning of  O.J. Simpson's memorabilia on the steps of the L.A. courthouse (to propose fundamental reforms to America's criminal justice system, which is one of the BEL themes). Enyart has appeared on Court TV discussing the death penalty for Scott Peterson, and on Fox News Channel's The O'Reilly Factor defending spanking, and has been interviewed by Sean Hannity, and has appeared for hour-after-hour on air over at MSNBC (although there is no hard evidence that anyone ever saw any of it :).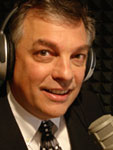 Resources: Use the KGOV.com/search feature (also available always in the site's right column) to find vital information on a hundred topics! And if you're feeling lucky, just add a /"topic" to our domain name to get all kinds of info from a biblical worldview, for example, on: KGOV.com/science  /predestination  /time  /gorillas  /debates /age-of-the-earth (or just /age) /miracles /eye /hermeneutics /open-theism  /deity-of-christ (or just /deity)  /curse-of-cannan (or just /canaan)  /Christianity-Today /homosexuals  /partial-birth-abortion (or just /pba)  /genomes  /astronomy  /walt-brown  /hydroplate-theory (or just /hydroplate or /ht)  /dinosaur-soft-tissue (or just /tissue or /soft) /atheism  /atheism#debates  /death-penalty  /does-god-exist  /hermeneutics  /internet-etiquette (or just /etiquette)  /spanking-conviction (or just /spanking)  /is-God-outside-of-time  /over-population  /nicer-than-God (or just /nicer or /nice)  /should-christians-judge (or just /judging) /euthyphros-dilemma (or just /euthyphro) /earthquakes /casting-lots (or just /lots)  /national-sales-tax  /the-plot-of-the-bible (or just /the-plot)  /oj-simpson (or just /oj) /polygamy  /slavery  /alcohol  /wine  /what-does-the-bible-say-about-marijuana (or just /marijuana or /pot)  /what-is-money (or just /money) /trochlea /firmament  /when-did-adam-and-eve-sin  /origin-of-the-grand-canyon (or just /grand-canyon)  /origin-of-comets (or just /comets)  /lawrence-krauss (or just /krauss)  /eugenie-scott /writings  /pz-myers (or just /pz), etc.
* BEL Testimonials: Not until summer of 2019 did we think to make a record of testimonials. With so much to do and being so busy, perhaps we'll never get around to posting many here, but that's our intention! :)

- Susan C on our YouTube channel: Oh my, I cannot believe I found this, you. Your program changed my life! Ha! I was a stubborn teen in the mid 90s and battling spiritually. I'd watch your shows all the time & You would tick me off so much about what you would say, but I loved the debate I would have with myself. Anyways, I committed my life to Christ in my early 20's.. I owe you a " thank you" for being a part of that! Thx!!
- Via kgov.com/contact-us: Our 12 year old really enjoys listening to RSR and checking out KGOV's website. He's recently used the list of evidence against the Big Bang, your page about pot, and Bob's debates with atheists to share truth with our public schooled neighbors. E___ told us he's very thankful for Mr. Enyart and his teachings. We love you guys! -R & B G
- A Lutheran Sunday School teacher: The kinds of scientific discoveries that you guys report on, much of it published in leading science journals, that support young-earth creation, is the only thing that I have found that actually reaches the young kids that I work with... the amazing scientific discoveries that Real Science Radio shares that demonstrate that God is indeed our Creator! Thank you so very much for your work! And may God bless your continued outreach!
- Reviews of Bob's life's work The Plot: An Overview of the Bible
From Amazon.com...
It was right in front of my eyes the whole time...
By C. Blair on January 29, 2012
Bob Enyart's The Plot is the single most helpful book I've ever read on how to understand the Bible as a whole and rightly divide the Word. It is an exceptionally thorough, hermeneutically consistent book that lives up to its intended goal. That being to show the reader how to understand how audience and context are critical in understanding what many consider "problem texts". Once Bob removed this one overlooked and essential to understand truth, the ignorance that had created a bottleneck in my mind, was removed. Now I can really appreciate God's redemptive plan and Bible study is MUCH more enjoyable when you can see "The Plot".
A MUST READ TO ALL SEARCHING FOR THE TRUTH!!
By Mike Harton October 20, 2011
I started reading this book expecting to hear the opinion of yet another "Christian author" trying to sell their version of what they think about God's Word. Wow! It didn't take long for me to appreciate the concise and logical approach that Bob Enyart takes in explaining the overview of the Bible. Finally, I was able to easily tie up so many loose ends left from other Bible teachers through years and years of studying for the Truth. If there is one book you will read to help you better understand Biblical principles, it has to be the Plot by Bob Enyart. I highly recommend this book to everyone from all backgrounds and faiths.
All I can say is wow! - fasten your seat belts!
ByJeff Smithon December 29, 2014
This manuscript is for the frustrated pastor, bible student or anyone who is bugged by some seeming discrepancies in the bible. "The Plot" will show you that the scriptures actually mean what they say! It deals with ten of the most divided topics between well-meaning Christians and then explains why they are so divided! See if you have discussed or dealt with any of these subjects with other Christians in the following list: Can Believers can lose their salvation or not, Baptism is necessary for salvation or not, Believers must speak in tongues or not, God will answer prayers of faith or many good prayers go unanswered, Miracles and healing are assured or not, There is no pre-tribulation rapture or there is, Believers must keep the law or is it grace alone? Salvation by faith requires works or faith only not works, Believers must keep the Sabbath or not, Unclean foods are prohibited or all foods are clean! Ever deal with any of these issues? Now, just a fair warning, this is a long and exhaustive manuscript because it has to be. Bob attempts to unwind the biases and makes you face the scripture for what it says rather than trying to explain it away. As someone who has read the Holy Bible for over 30 years I have run into many problem texts that "The Plot" made clear and undeniable. You have to approach this book more as a step by step curriculum that will dismantle your preconceived ideas of what certain scriptures mean, then there's the unwinding of personal bias and embarrassment once he shows the passage that explains it all. I promise you, it will take time and a lot of thinking but it will lead you to a clearer path in understanding the Bible, it's purpose, it's people and what God has planned for the Body of Christ as well as the kingdom he has promised to the Jewish people. My thanks to Bob for this incredible work!
Nothing will give you a better understanding and overview of the bible than this.
By Donna S. on June 27, 2015
Nothing will give you a better understanding and overview of the Bible than this. We discovered this book years ago and it has truly saved us from much false and misguided teaching. A must for all who long to understand the scriptures.
What Biblical contradictions?
ByBadBradon April 24, 2015
This book brings clarity to all of the difficult apparent contradictions of the Bible. It changed my outlook on so many scriptures that I had struggled with my whole life. This a must read for all Christians.
Five Stars
ByAllen McSparrinon April 2, 2015
A must read for all bible students. Has answered many questions I have always had.
Read your Bible and understand it!
ByJanette Mayfield "Nettie"on April 14, 2015
WOW... amazing book to aid in your understanding of the Bible.
* Reviews on The Plot from store.kgov.com: Write your own review!
GREAT! 

Posted by Tyler on 4th May 2019
I've been reading lately wanting to learn more about our Lord and Savior Jesus Christ. I'm glad I decided to read this one early in my study! I haven't finished it yet but loving it, can't put it down.

WOW! 

Posted by Unknown on 19th Dec 2017
I just received it today, but I can already see a few things that are confusing to me and reading a couple of paragraphs am excited to continue reading. Love the fact that you placed the footnotes with the text and I do not have to go to the end of the document to see the extra information. Thank you for that.

OPENED MY EYES! 

Posted by Unknown on 2nd Feb 2017
Put away preconceived notions and be prepared to be wowed. I have always had questions that I could never find answers. A coworker recommended The Plot to me and now I can see the big picture when studying the Bible. One of the best books I have read on the Bible.

PROBLEM TEXTS ARE NAUGHT ONCE YOU'VE GOT THE PLOT 

Posted by Tony Funderburk on 29th Feb 2016
I got the plot a number of years ago, and I also made sure to get the audio presentation. Bob calls this his "life's work" and this book clearly illustrates a life well-spent. Your time would be well spent to go through this book page by page, issue by issue, doctrinal dispute by doctrinal dispute. Then you will be so much better equipped to "give a reason for that hope that lies within you"...with gentleness, respect, and powerful information.

GREAT GREAT RESOURCE 

Posted by Michael Helweg on 15th Dec 2015
I've been a believer over 25 years, listener of BEL for about a year. I have learned more listening to Bob this past year than I had in probably over the previous decade.
If you like Bob's Theology Thursday broadcasts, The Plot will tie it all together in one resource. I believe Bob's systematic theology works better than any other I've studied. In addition, studying the Bible has never been so enjoyable!
To me, The Plot serves more as an overview of theology, (than of the Bible) based on the focus and chronology. For example, it assumes the reader has already been bogged down with poor theology rather than starting with a clean slate.
The large 325-page textbook could be consolidated into a more streamlined package with careful editing. But the content is excellent. 
Couldn't recommend any more highly! Thanks Bob!

THE PLOT UNTHICKENS 

Posted by Todd Pitner on 28th Sep 2015
I heard a very favorable review about this book a while back...and decided to track it down. I ordered 10 copies through www.kgov.com and will be giving to all my loved ones as the perfect Christmas present. In the spirit of full disclosure, I have not yet read the book myself (they only arrived a couple of days ago). I will be fully enjoying it over the next couple of weeks, though. ANYTHING written by Bob Enyart is a worthy read/study. I can't wait.

SECOND TO THE BIBLE ITSELF 

Posted by tcarey/deertome on 22nd May 2015
This is the easiest to understand overview of the bible ever written.
It is amazing how easy to understand scripture becomes when you see the big picture. Every verse becomes clear in its meaning and you don't need to "spiritualize" everything to make it make sense. 
Great book and I have given away more than 10 of them to help those who need to grow in their Christianity.