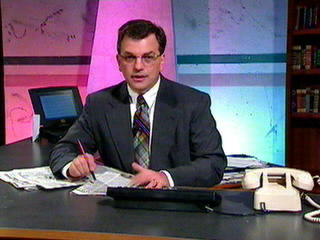 BEL Calls and Callers: Since 1991, on air Bob Enyart has taken more than 5,000 calls from viewers and listeners, and over that same time he's been a caller to dozens of radio programs. On this page, over time, we'd like to list some of the more memorable calls. If you have one that you recommend listing here, please email us a link to it, at Bob@kgov.com. Thanks so much! -The BEL Crew
BEL Callers:
- Welfare call from Compton, California
- Yesterday's caller into Sean Hannity's show now on BEL, Gregg from L.A.
- Ted from Hell doesn't believe in Florida (or something like that).
- A Christian named Sarah defended Palestinian terrorism when they killed a child.
- Calling from Oak Ridge, Tennessee, Beth is a liar with a dying friend
- Pro-abort Kathleen Draws Straws; Gets Bob
- That Sarah was followed the next day, on May 2, 2002, by Pat the Righteous.
- Can God make it rain tomorrow more than it will, that is, can He alter what is claimed to be the pre-scripted future? Or does God Himself lack what theologians (doubly redundantly) refer to as libertarian free will? Dave from Boone, IA.

Bob's Calls Into Other Shows:
- Bob calls into Denver's Kelly & Kafer to oppose equal pay for equal work laws
Check out also kgov.com/about, kgov.com/interviews, and kgov.com/debates.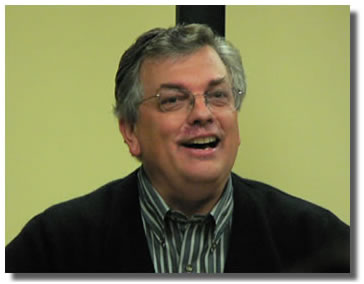 Regarding Bob Enyart Interviews: Bob has been interviewed hundreds of times by U.S. TV and radio hosts, and by the BBC and Al Jazeera. Bob's work has been reported on by leading outlets including USA Today and People magazine. Many stories about the program and its host from the Associated Press and Reuters have been put out by the wire services. Atheist and pig Bill Maher has repeatedly featured Bob Enyart on ABC's Politically Correct sparring with stars like Martin Short, crotch-humorist Jimmy Kimmel, and admitted farm animal rapist Larry Flynt. The Times-Warner nationally-syndicated TV program XTRA has profiled Enyart, and he appears in E!'s biography of O.J. Simpson regarding Bob's burning of  O.J. Simpson's memorabilia on the steps of the L.A. courthouse (to propose fundamental reforms to America's criminal justice system, which is one of the BEL themes). Enyart has appeared on Court TV discussing the death penalty for Scott Peterson, and on Fox News Channel's The O'Reilly Factor defending spanking, and has been interviewed by Sean Hannity, and has appeared for hour-after-hour on air over at MSNBC (although there is no hard evidence that anyone ever saw any of it :).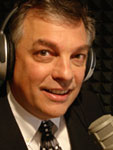 Resources: Use the KGOV.com/search feature (also available always in the site's right column) to find vital information on a hundred topics! And if you're feeling lucky, just add a /"topic" to our domain name to get all kinds of info from a biblical worldview, for example, on: KGOV.com/science  /predestination  /time  /gorillas  /debates /age-of-the-earth (or just /age) /miracles /eye /hermeneutics /open-theism  /deity-of-christ (or just /deity)  /curse-of-cannan (or just /canaan)  /Christianity-Today /homosexuals  /partial-birth-abortion (or just /pba)  /genomes  /astronomy  /walt-brown  /hydroplate-theory (or just /hydroplate or /ht)  /dinosaur-soft-tissue (or just /tissue or /soft) /atheism  /atheism#debates  /death-penalty  /does-god-exist  /hermeneutics  /internet-etiquette (or just /etiquette)  /spanking-conviction (or just /spanking)  /is-God-outside-of-time  /over-population  /nicer-than-God (or just /nicer or /nice)  /should-christians-judge (or just /judging) /euthyphros-dilemma (or just /euthyphro) /earthquakes /casting-lots (or just /lots)  /national-sales-tax  /the-plot-of-the-bible (or just /the-plot)  /oj-simpson (or just /oj) /polygamy  /slavery  /alcohol  /wine  /what-does-the-bible-say-about-marijuana (or just /marijuana or /pot)  /what-is-money (or just /money) /trochlea /firmament  /when-did-adam-and-eve-sin  /origin-of-the-grand-canyon (or just /grand-canyon)  /origin-of-comets (or just /comets)  /lawrence-krauss (or just /krauss)  /eugenie-scott /writings  /pz-myers (or just /pz), etc.