2020 Updates: RSR interviews an antibodies CEO and regularly updates this survey of the field
The mainstream media should be running weekly headlines
updating the public on the latest progress with targeted antibody treatment.
For some reason though, for now, if you want to keep up with the latest astounding
cancer treatment developments, you'll have to keep tuning in to BEL and Real Science Radio!
* How Can This Help a Cancer Patient? (Updated: 3/20/20) Medicine's still in the early years of cancer immunotherapy treatment. So don't assume that your oncologist will know or, knowing, even recommend such. Rather, you can ask your doctor if he knows whether targeted antibody (immunotherapy) treatment and open trials are available for your particular cancer. (And, if you're wealthy, for various reasons, request a full genome sequence of your cancer!) First though, you may want to listen to today's program and carefully read this article!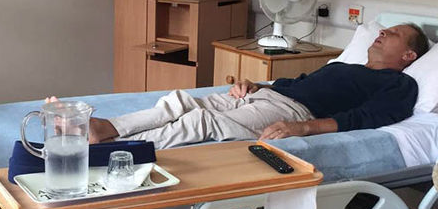 * Lung Cancer Too: Incredible results should not give false hope to all sufferers, but cautious hope to many. A British media report on a late-stage lung cancer "cure" using antibody treatment (immunotherapy) virtually cured a bedridden hospice patient with advanced lung cancer that has metastasized to his lymph nodes. His oncologist gave this 50-year-old two weeks to live (though such estimates can be notoriously wrong). But two weeks after his antibody treatment with the drug called Opdivo, a drug already available in the U.S., he recovered and returned home, even though previously, his lung cancer already had spread to his vocal cords and lymph nodes. Check out also, "...'remarkable' success fighting end-stage lung cancer in trials, experts say. It is also effective against other cancers" and listen to this report here on BEL.
* Jan 2020 Update: Three papers published together in the journal Nature have added to our targeted antibody arsenal new powerful weapons called B-cells and the in-tumor factories that make them. RSR hopes that with so many major breakthroughs, by 2022, immunotherapy will move to the top of the treatment ladder.
* Feb 2019 Update: Here are two from among the BEL listeners who've had a positive experience asking their oncologists about targeted antibodies. First, Brad H. from Vancouver, BC (kgov.com/brad-2015) called off-air on 2/14/19. His father, who's bladder was removed as its cancer spead to his lymph nodes, had two rounds of chemo with no apparent benefit. Brad thanks BEL for suggesting that patients urge their oncologist to explore immunotherapy. For now, a year after being accepted into a trial, Brad's father appears to be cancer free! Then, RSR listener Tom Healey, 83, passed away after asking for and then receiving an immunotherapy treatment that, while it didn't overcome his deteriorated heath, did enable his own marrow to again produce red blood cells!
* April 2019 Update: More than 1 in 4 go into full remission in small lymphoma immunotherapy trial, now going into larger clinical trial including for breast and head-and-neck cancers. (And see below; this article has been updated throughout 2019!)
* June 2018 Update: Florida woman cured of advanced breast cancer. See the BBC's report on the U.S. National Cancer Institute's amazing success with Judy Perkins, given three months to live and now recovered and still thriving [as of 2019] three years after her cure from the most common form of breast cancer!
* Oct 2018 Update: Two cancer immunotherapy researchers win the 2018 Nobel Prize in Medicine!

* Targeted Antibodies Cancer Treatment Revolution: Among the stunning results for targeted antibodies cancer treatment, CBS News reported on 35 terminally-ill advanced-stage leukemia sufferers. The disease went into remission in 94%, or 33 of 35 patients. Dr. Michael Grossbard, New York University's Perlmutter Cancer Center leukemia specialist told CBS News, "Oncologists are reluctant to use the word extraordinary. But these [results] are extraordinary. These are really remarkable findings..."
* FDA Approval: The FDA has approved Novartis' Kymriah to treat children with acute leukemia. Because various methods of cancer immunotherapy exist, the media and even the FDA itself will claim one or another of these early immunotherapy drugs (see below for those already approved in the U.S.) as a "first". Methods include checkpoint inhibitors and the actual modification of antibodies. See below for more. But first, there's this, right up the street from RSR's studio...
* ArcherDX in Boulder, Colorado: ArcherDX spearheaded the effort to extend the life of 12-year old Zaida. Real Science Radio host Bob Enyart interviews ArcherDX CEO Jason Myers to discuss Zaida's case and to get a better understanding both of this revolution in cancer treatment and of how targeted immunotherapy works. Studies in the U.S. and the U.K. are seeing hundreds of patients with many types of cancer virtually "cured", as some oncologists are now putting it. Not every patient though responds well, and some few have even died from the treatment. Update: Sadly, Zaida herself passed away on March 10, 2017 and while RSR would like to learn the specific cause, of course the family's privacy desires comes first. Overall though, the widespread success is stunning. ArcherDX provides the technology so that a patient's doctor can find out quickly what specific mutations may be causing the cancer. Now, a growing number of oncologists will be offering their patients the greatest of hope through individualized treatment that, like an archer aiming at a target, just might hit the bullseye. Online at ArcherDX.com, this next-generation sequencing (NGS) firm develops what is called target enrichment chemistry.
* Cancers Already Being Successfully Treated: People suffer from more than 100 major types of cancer. And while antibody treatment has resulted in some relatively rare autoimmune or other negative and even lethal side effects, the more common positive treatment experiences range in degree, from significantly extending life expectancy, stopping further tumor growth, and actually shrinking tumors, to major remission, and even to apparent cure. The types of cancer already being successfully treated with immunotherapy, using either the inhibitor or the re-targeting approach, include:
- Lung cancer (non-small cell with 30-50% response rates as of Feb. 2017)
- Childhood leukemia / leukemia
- Hodgkin lymphoma
- Non-Hodgkin lymphoma
- Lymph node cancer
- Melanoma skin cancer (Updates: 2018; 2019)
- Forms of breast cancer (including some success with TNBC)
- Kidney (renal cell) carcinoma (Update: 12/2019) 
- Bladder (urothelial) cancer
- Head cancers
- Neck cancers
(Please don't hesitate to email updates to this list to Bob@rsr.org.)

* Targeted Antibodies Trials, Success Stories, News, and RSR Broadcasts: The public awareness of the current revolution in cancer antibody treatment should explode in the 2020s. As with all medicines, patients respond with great variability. However, the following results and ongoing trials are greatly encouraging:
- 2019: Progression-free breast cancer survival improves in a Phase III trial for more than a quarter of the women using antibody drug Margetuximab.
- 2019: Non-small cell lung cancer (NSCLC), the most common type of lung cancer, now in first-ever human trials for a vaccine-type treatment.
- 2019: Late-stage prostate cancer patients in recombinant virus vaccine trial.
- 2019: AI software discovers patterns in lung cancer CT scans that indicate whether a patient is likely or not to benefit from immunotherapy (which is still expensive enough to deplete within a year the life savings of nearly half of patients on it).  
- 2017: Reported by the London Telegraph, "Terminal cancer patients in complete remission after one gene therapy treatment", Of 101 patients suffering in advanced stages aggressive Non-Hodgkin lymphoma, 36% were still in complete remission at six months with 80% seeing cancerous cells shrink by at least half!
- 2017: Viruses including HIV (see Nat'l Geographic) and LCMV (see the Telegraph) are now being harnessed (as viral vectors) to bring targeted cancer-cell-killing immunotherapy to the aid of patients. The HIV delivery system has already been successful in patients and after succeeding with laboratory mice, the LCMV is headed toward human trials.
- 2017: 10%! In a CBS News report of another 12-year-old saved by antibodies, Dr. Steven Rosenberg at the Nat'l Cancer Institute, perhaps the world's leading expert on targeted antibody treatment, estimated, "If you look at all cancer patients, perhaps ten percent can be helped by immunotherapy today. But it's getting better every day."
- 2017: 60-year-old has no trace left of his lung and lymph node cancer after targeted immunotherapy.
- 2017: World First: Now, with targeted antibody treatment, two babies suffering from Leukemia have been cured.
- 2017: 60-year-old has no trace left of his lung and lymph node cancer after targeted immunotherapy.
- 2016: Sean Parker, the first president of Facebook funds a major CRISPR-enabled targeted antibodies human trial after founding a stunningly brilliant immunotherapy research clearinghouse to "solve cancer".
- 2016: The Daily Mail reports that University Hospital is starting to use the word "cure" and also the words "hugely effective" to describe the results of targeted antibody treatment for some cancers including "lung and skin cancer... kidney, bladder, and head and neck cancers [which include] some of the most aggressive types which are extremely difficult to treat and, together, claim hundreds of thousands of lives each year."
- 2016 CBS News reports "extraordinary results" for targeted therapy for 94% of patients with leukemia.
- 2016 Fox News reports that more than half of sufferers with non-Hodgkin's lymphoma ended up symptom-free with 80% responding positively!
- 2016: In one British trial, "patients with advanced skin cancer who would have been declared terminally ill are now back at work and are predicted to live until old age."
- 2016: The Daily Mail, Are we nearing a cure for cancer? Holy grail is 'closer than ever', oncologist claims quotes Dr Rebecca Kristeleit, of University College London Hospital, who reports that advances in a revolutionary treatment called immunotherapy [targeted antibodies] were now occurring at a rapid rate. Dr Kristeleit added: 'We are beginning to start thinking about using that word 'cure'... As an oncologist, it's not a word you would ever say. This is because we talk a lot about being 'in remission' - but 'cure' is the Holy Grail." In Kristeleit's "area of gynaecological cancers, scientists and doctors [are] seeing dramatic responses in the very first human trials... increasing patients' cancer survival rates... in melanoma and lung cancers they were licensed and working."
- 2016: RSR explains the two different approaches to cancer immunotherapy, inhibitors and re-targeting. About the first approach, today's Real Science Radio interview with Archer's Myers discusses the checkpoint inhibitors approach, which removes molecular roadblocks allowing the immune system to do its job.
- 2016: RSR also explains the second approach, whereby technicians actually re-target the antibody cells themselves. This approach is described in two must-hear Real Science Radio programs. To begin with, RSR talks to molecular biologist Kevin Anderson about this second re-targeting technique. Dr. Anderson points out that as a general observation and because of it's power, "The immune system cannot be defeated", when it is given the opportunity, the correct targeting, and the green light. In a typical therapy, antibody cells from a cancer patient are removed, molecularly altered, and then about 90 billion re-targeted antibody cells are injected back into the bloodstream. These miniature weapons then focus on taking out the cancer, a goal that they then share with the body's immune system, something that expert Dr. Jeff Bluestone describes as, "an incredibly powerful force designed to recognize everything that's foreign." (Dr. Bluestone may or may not have meant "designed", literally, but Dr. Anderson does.) This re-targeting approach is also described at the links above, to CBS and the Telegraph, the latter reporting on a particularly successful treatment from U.S. firm Kite Pharma, which "works by filtering a patient's blood to remove key immune system cells called T-cells, which are then genetically engineered in the lab to recognise cancer cells." Also on RSR, hear the dad who lost two young children to a rare mutation disease who explains to RSR how the immune system goes through permutations of possibilities seeking to target pathogens.
- 2016: Bob Enyart reports on the Amazing Ongoing Targeted Antibody Cancer Trials.
- 2015: Targeted antibody trial for 945 advanced stage melanoma patients, 6 in 10 stopped advance or even shrank tumors. Yale University's School of Medicine chief of medical oncology says that treatment using the body's immune system to attack cancerous cells might replace chemotherapy as the standard cancer treatment within five years."
- 2014: A multicenter clinical trial of 63 pediatric and young adult patients with acute leukemia saw a remission rate within three months of treatment of 83 percent!
- 2012: The first child injected with modified antibodies, Emily Whitehead, recovered from near death to to become "cancer free" and she's remained that way after the treatment she received from the University of Pennsylvania researchers. 

* Ongoing Immunotherapy Trials: As of 2018, trials for just one particular drug, Opdivo (Nivolumab), include those for various breast and lung cancers including mesothelioma, Hodgkin and Non-Hodgkin lymphomas, liver, kidney, esophageal, peritoneal, pancreatic, ovarian, fallopian tube, testicular, colon, urinary tract, prostate, meningioma, stage IV melanoma, and blood cancers including Leukemia, and brain cancers including Glioblastoma, and for juveniles with sarcomas and patients with various tumors including those that are advanced, virus-related, ccRCC and metastatic solid and even rare tumors. As for the negative and currently, even possibly lethal side effects, University of California's endocrinologist Dr. Bluestone, mentioned above, describes how targeted antibody treatment can go wrong and bring about an autoimmune situation. (Click on the Opdivo link above to find the current status of those studies and feel free to email to Bob@rsr.org links to other ongoing trials and we'll list them here.)

* Available Now! Immunotherapy Cancer Drugs: The list below samples the targeted antibody drugs approved by the FDA. Click the links to see what cancers these drugs treat including melanoma, non-small cell lung cancer, kidney (renal) and bladder cancers, head and neck cancers, childhood leukemia, and Hodgkin lymphoma. And check out the American Cancer Society's article on checkpoint inhibitors.
- Tisagenlecleucel (aka Kymriah)
- Nivolumab (aka Opdivo)
- Pembrolizumab (2015: Keytruda successfully treated Jimmy Carter for melanoma which had spread to his brain)
- Atezolizumab (Tecentriq)
- Ipilimumab (Yervoy)
- Vemurafenib (Zelboraf)
- Durvalumab (Imfinzi)
- Avelumab (Bavencio)
- Dabrafendib (Tafinlar)
* RSR's Advice to Wealthy Cancer Patients in Remission: During these early years of this cancer treatment revolution, in addition to our suggestions above for all cancer patients, we suggest that especially wealthy non-immunotherapy cancer patients, even if their disease is currently in remission, explore the possibility of paying the costs to customize an immunotherapy treatment for their own cancer. Listen to today's interview (just click Play above) with the ArcherDX CEO Jason Myers for an example of how this has happened. If your cancer is currently in remission, this proactive step may prevent a future resurgence. And in addition, as an added benefit to mankind, the knowledge learned and treatment devised for one person may later also help a thousand other moms, dads, kids, and regular folks.
  * And Speaking of Wealthy Patients: Please pray for Rush Limbaugh and consider emailing to him the link rsr.org/rush which points to this page. (Btw, one of Rush's first on-air endorsements for his 1993 Dan's Bake Sale was captured in his announcement that, "A talk show host on another Denver radio station, not our affiliate, but at a completing station, is organizing a caravan of his listeners to go from their radio station to Dan's Bake Sale up in Fort Collins." His reference was to Bob Enyart Live.) As you know, Rush announced on Feb. 3, 2020, "I have been diagnosed with advanced lung cancer" and he added, "I told the staff today that I have a deeply personal relationship with God that I do not proselytize about. But I do, and I have been working that relationship tremendously, which I do regularly anyway, but I've been focused on it intensely for the past couple of weeks." Meanwhile, the journal Nature reported just weeks ago another immunotherapy breakthrough which is already killing lung cancer cells, and those of skin, blood, colon, breast, bone, prostate, ovarian, kidney and cervical cancer. Their paper reports, "T-cell–mediated targeting of cancer cells would allow immune destruction of malignancies in all individuals", all, because it targets the MR1 cancer protein that appears to be constant in all patients and for most human cancers." There is much more below, but with Rush suffering, we've copied and pasted from further down this page to the very next bullet, as a way of encouragement, an example of an advanced lung cancer sufferer who has recovered from a targeted antibody treatment... 

* Other Select Medical News on Discoveries, Diagnosis & Treatments:

2019
- Hate the flu? We do too! On October 25, 2019 the journal Science reported on a huge breakthrough against the flu, effective for apparently all known human and non-human strains. A family of three targeted antibodies disable all of the many varied forms of a viral protein by essentially putting a physical "loop" through the "gears" of the very mechanism used to spread the disease throughout the body. [RSR added this item here before the COVID pandemic began and yet this may help to defeat that virus too.]
- Bladder tumors have been treatment resistant. But injecting the common flu virus CVA21 into these tumors in 15 patients produced no side effects yet targeted the patient's own immune system and regressed the cancer in 14 patients and cured the 15th, generating hope that this inexpensive treatment may help patients with many types of cancers. (Actually, CVA21 is an investigational virus-based therapy that consists of a live common cold virus, called coxsackievirus A21.)
- Nature Medicine reports that in mice, an engineered Trojan horse bacteria can safely colonize a solid tumor and regress it with targeted antibodies. While attacking the injected tumor from within the immunotherapy also targets distant uninjected tumor lesions meaning that the stimulated immune system seeks out metastases that may be too small even to detect!
- Soon a drop of blood may be sufficient to detect ten different cancers aiding in early detection and survival.
- Better than our own high tech, dogs can detect lung cancer in blood samples with a stunning 97% accuracy, and researchers hope to train beagels to detect various cancers just by sniffing a patient's breath.
- UK scientists create database of the DNA fingerprint of dozens of environmental causes of genetic strains of cancers including tobacco and diesel exhaust. (And, how about pot?)
- Massive study recommends against chemotherapy for 70% of breast cancer patients.
- Promising two-week automated test evaluating various drugs on hundreds of "organoid" mini tumors lab-grown from patient's own cancer cells.
- 10-year old cancer patient has amazing response from Jakafi, a kinase inhibitor targeted therapy, to his marrow graft vs. host disease.    

2018
- Using LASER, researchers cure nearly 50% of patients with prostate cancer!
- Now researchers are targeting HIV, the Human Immunodeficiency Virus
- Initial success with the especially devastating triple-negative breast cancer led to the sad outcome of no survivor benefit for TNBC.
2017
- CRISPR genetic editing is curing Duchenne Muscular Dystrophy in mice (after a 20-year-long Junk-DNA delay).
- Pathologists find 73% of metastasized breast cancer tumors; previous tech 83%; Google's at 93%.
- Univ. of Calif. scientists develop early-detection CancerLocator blood test which even reveals tumor location.
- Placed on the skin and zapped, Ohio State's stunning "TNT" silicon chip rapidly generates stem cells to either heal skin or deeper tissue, or to be extracted and injected into damaged tissue elsewhere.
- The cure for allergies may reside in gene immunotherapy after successful lab tests at the University of Queensland.
- And even for veternarians: Maddie had surgery and treatment with Vetivax customized immunotherapy.
 
2016
- Man cured of prostate cancer after testosterone treatment, shocking improvement for many others in study. 
- After wiping out tumors in early tests a molecule in Australian berries is now in human trials; per QBiotics.
- MRI inventor here on RSR on his discovery of CSF flow and implications for neurodegenerative disease.
- The powerful "N6" antibody targets 98% of HIV strains.

2012 - See the home heart attack detection kit made, in Israel, at rsr.org/novamed-sensaheart. 

2010 - Related -- See RSR: Nat'l Cancer Inst. Researcher Admits Abortion/Breast Cancer Link.
- Please feel free to send corrections, news, etc., to Bob@rsr.org. Thanks!

* The 1890s to 1990s Century of Anti-Immunotherapy Bias: Millions have likely suffered and died needlessly. The Father of Cancer Immunotherapy, Dr. William Coley, made one of the earliest such discoveries. He noticed that the occasional remission seen among his patients could be correlated with bouts of unrelated infectious disease. In a brilliant early realization, Coley reasoned that this other ailment caused the cancer patient's own immune system to enter a heightened state of defense in which it would also attack the cancer. Tragically though, about that same time, the journal Nature was entering into a policy, that lasted for 30 years, against publishing papers on genetic science. Because the journal Nature launched for the purpose of promoting materialist evolution, that bias moved its editorial policy against Gregor Mendel's exacting discoveries which undermined the freewheeling needs of Charles Darwin's theory. (That resistance subsided in the 1930s when Dobzhansky, et al., popularized the assuptions of the "modern synthesis" in their attempt to combinine genetics with the evolutionary worldview.) Also in Dr. Coley's day and with the same evolutionary bias, Encyclopedia Britannica absurdly listed more than 100 organs and glands within the human body that they claimed were vestigial, that is, no longer functional, useless organs. And, allegedly, the human body parts that did function were poorly designed, an idea that pervaded the 20th century. (C.S. Lewis recovered from this error, a belief which is still vestigial in Richard Dawkins.) Ideas have consequences. That "dysteleology" claim explains why for a century most in mainstream cancer treatment ignored the immune system.
In his book, The Breakthrough, bestselling author Charles Graeber interviews the 2018 Nobel Prize winners Jim Allison and Tasuku Honjo on their immunotherapy cancer work. Graeber admits, as pointed out here by Real Science Radio, the century of harsh bias among scientists against using the immune system to fight cancer. The author would, however, utterly reject our explanation, that this was primarily a Darwinian bias. He writes of "a 500 million-year-old personal defense force that Allison's textbooks [in the 60s] called the innate immune system." And then, as he excerpts in Wired:
For more than 100 years, medical researchers [most of them] concluded that the immune system and cancer simply had nothing to say to each other. ... Cancer immunotherapy was condemned as a quaint if simplistic idea based on high hopes and bad science. But despite the mounting mockery of the larger scientific community and dwindling research funds, a handful of immunotherapy researchers continued...
But then he adds, revealingly:
Today, aspects of our immune system [i.e., in reality, the vast majority of its functioning] still remain a mystery, but when Allison began his studies it hadn't really even been explored... "New" aspects of the immune system, like the hunter-killer T-cells, were barely on the radar yet (Allison's college professor thought they were "too weird" evolutionarily to really exist).  [The parenthetical is in the book.]
Because undirected evolution would fill our bodies with mistakes, geneticists lost decades of opportuntity by ignoring the vast majority of our genome, 98%, which was wrongly proclaimed to be junk DNA. Scientific American reports that, "The term 'junk DNA' repelled mainstream researchers from studying noncoding genetic material for many years." More than a hundred structures in the human body were wrongly proclaimed to be vestigial glands and useless organs. Those who made the greatest discovery in paleontoligical history, still-biological dinosaur soft tissue, were mocked and much of that material was lost. The journal Nature represented thousands of aggressive Darwinists retarding the advance of genetics by their harsh opposition. And even evolutionary-minded physicists, as with those in other scientific disciplines, resist the entire field of information science. Why? Because information is not physical, and that resistance itself has retarded progess in understanding biological information. Among the many ways that Darwinism has been a science stopper, one of the most painful to contemplate is the evolutonary bias that slowed for generations the gaining of knowledge and putting to use the incredible design and power of the immune system. Millions who could otherwise undoubtedly have been saved have needlessly suffered and lost their lives.
* Insight from Two Cutting-Edge Scientists: In Dallas, RSR met with Randy Guliuzza (Master of Public Health from Harvard) and Frank Sherwin (parasitologist from UNC, a bit north of RSR's studio in Colorado). They argue that the "immune system" is part of a much broader infrastructure which they call the MIS, or microbe interface system. (Earlier in his career, Bob Enyart worked in Redmond, Washington for Microsoft as a program manager, and for the US West phone company as a business systems consultant, and for PC Week as a senior technical analyst. So the abbreviation MIS, which decades ago in the computer world stood for Management Information System, rings true.) However, our own cells are not considered microbes. So, perhaps even this term may require further broadening, or perhaps this biological MIS may be viewed as part of an even broader system, as the targeted antibodies cancer therapy revolution uses the immune system to target even our own homegrown, though abnormal, cells.
* RSR Cancer Mortality Prediction: We began reporting on the cancer treatment revolution in March of 2017. And based on the progress we have observed with targeted antibody immunotherapy, Real Science Radio predicts that cancer, which has long been the second leading cause of death in the U.S. (nearly 600,000 deaths annually), will drop below stroke, which is the current fifth leading cause of death (about 130,000 deaths) by the year 2025. For other RSR predictions including our significant percentage of confirmations, just click on over to rsr.org/predictions.
- 2018 Update: Preliminary data suggests cancer mortality dropped by 1.7% in 2018.
- 2020 Update: Final data shows that cancer mortality dropped by 2.2% already in 2017, in the year that RSR began reporting on the cancer immunotherapy treatment revolution.
 
March 9th, 2012, our first broadcast
explaining the "targeting" concept. Hear it.
And in the midst of the coronavirus pandemic
Bob Enyart preached this "molecular" sermon.
* A Wonderful Email: Like so much of the encouragement we receive:
---------- Forwarded message ----------
From: Eric T****** <*******@*****.com>
Date: Aug 31, 2017
Subject: Immunotherapy
To: bob@rsr.org

Hi Bob,

Thanks so much for your tireless work of studying and proclaiming the Lord's truths in your church and on the airwaves (and the Ethernet-waves). You've probably already seen this report, but I just ran across an article that was very interesting in the LA Times about how the oncological field is making dramatic shifts due to the incredible effectiveness of immunotherapy. In the article, it's so interesting how they describe the vast sophistication of these systems as if they were wonderfully designed - praise the Lord yes they are!

I've taken great interest in this field since I was diagnosed with colorectal cancer a couple of years ago and went through the traditional path of surgery and chemo, but let's face it those methods often are only temporary respites in cancer's progress. My oncologist, who is a part of a large hospital system in Indianapolis, didn't seem to know much about it either. I've learned so much about the field through your show, and finally am starting to see it appearing in the wider press.

Thanks again for your faithfulness,

Eric T******
******, Indiana
Reply: Eric, thank you so very much for this encouragement and for sharing about your own cancer. Wow. Yes, the media is starting to take notice, and yes, this treatment revolution is because of God's goodness in how He created Adam and Eve. We've inherited their ability to recover from countless health challenges. Some people hate the Creator partly because of the biological consequences of mankind's rebellion against God. But we're the ones (our ancestors) who destroyed that originally perfect paradise that He had designed for us. Thankfully, many others choose rather to love Him for the mercy and forethought that He put into the creation, and of course, for what Jesus did for us in the crucifixion!  In Christ, -Bob Enyart