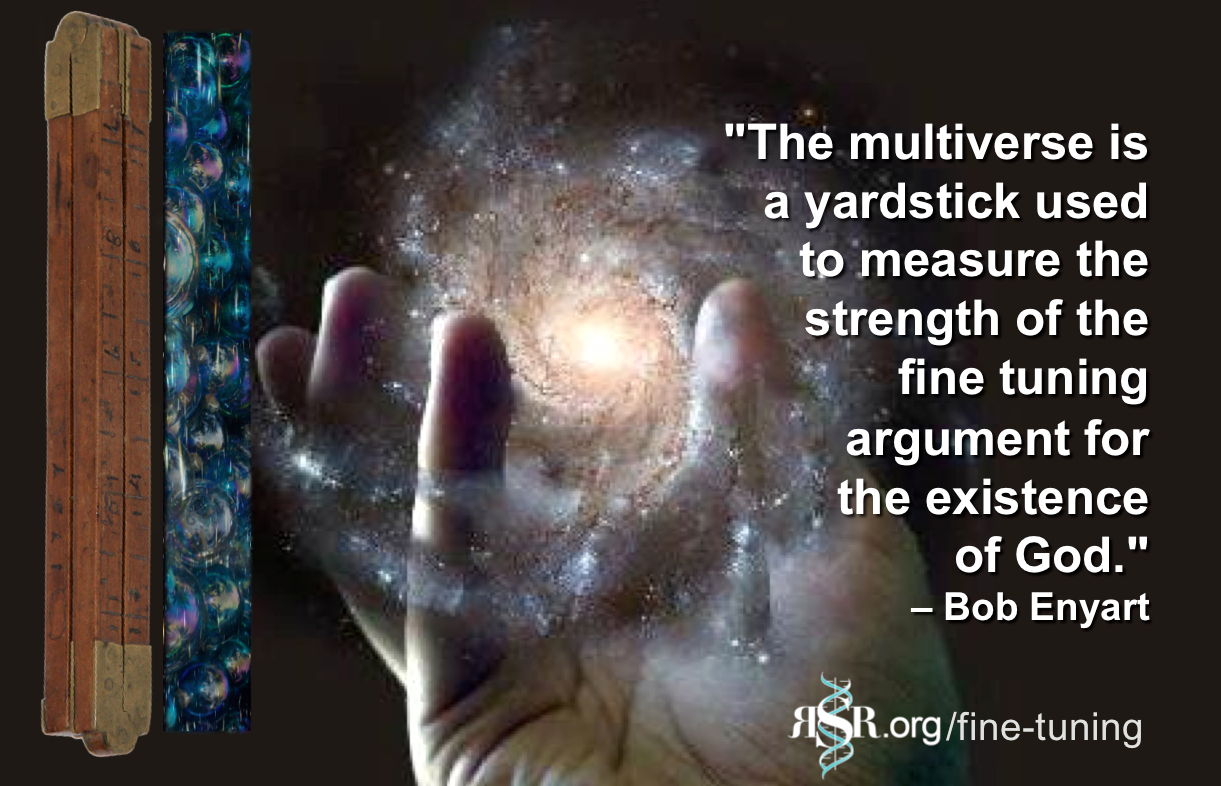 * What is the Multiverse? Real Science Radio co-host Fred Williams passes along a question from a listener to Bob Enyart, "What's the Multiverse?" Bob answers, "The multiverse is a yardstick used to measure the strength of the fine tuning argument for God." But then, "Why do so many atheists support the multiverse?" Answer: "The degree of acceptance of the multiverse measures the desperation of atheists."
* Another Transient Event: Oxygen on Comet 67P: Bob and Fred also report on all the oxygen outgassing from comet 67P, to the dismay of atheists. Prof. Kathrin Altwegg is the project leader for the instrument which which measured the comet releasing oxygen over the course of seven months, the ROSINA mass spectrometer. It is because of well-known basic chemistry that Dr. Altwegg had to awkwardly admit, "We had never thought that oxygen could 'survive' for billions of years without combining with other substances." Yet even though oxygen is highly reactive, there it is, allegedly after billions of years, constituting much of the comet's atmosphere along with water vapor, carbon monoxide, carbon dioxide, and other gases. Of course though plentiful oxygen in comets is consistent with a young earth and an accurate understanding of origins, including as we reported at rsr.org/origin-of-coments. And while you need a (very worthwhile) subscription to creation.com/magazine to read his article, we also recommend Dr. Jonathan Sarfati's Oxygen in comet atmosphere undermines billions of years.
* NASA's Bait-and-Switch on Water and Life: Today's program includes a brief audio clip from RSR's upcoming Evidence Against the Big Bang video. This audio documents NASA's typical bait-and-switch when they state the obvious, and something that everyone knows, that: Water is NEEDED TO MAINTAIN life. Then they switch that out for a claim that runs contrary to everything known about chemistry, when by a slight-of-hand they claim that water would be a BENEFIT to the ORIGIN OF LIFE from matter. In reality, water is the universal solvent, and would relentlessly dissolve amino acids, any polymers, etc.
* Marijuana Mutates DNA and Harms One's Descendants: The guys discuss the latest horrific study on marijuana which strengthens a 2009 study confirming that smoking pot does in fact cause mutations, including heritable mutations that harm one's own children and grandchildren. See this and so much more at rsr.org/pot aka RSR's List of the Negative Effects of Marijuana.

* Updated Show Summary for Last Week's Frank Turek Interview: Finally, Bob and Fred mention last week's interview with Apologist Frank Turek. That show summary has been updated including with the promised list of the few but important matters that RSR disagrees with Dr. Turek on. You can find this at rsr.org/turek.