* Why Is There A Crack that Circles the Earth? Today's Real Science Radio program is the seventh in our continuing series, RSR's List of Answers to Hydroplate Theory Objections. Mechanical engineer Bryan Nickel talks with Bob Enyart about Michael Oard's objection to the global manner in which Walt Brown's flood model presents the failure of the Earth's crust. Mr. Oard's critique of Dr. Brown's theory appears on creation.com, the (fabulous) website run by CMI, Creation Ministries International. If pressure in a subterranean chamber (the great deep) built up, Michael questions why the crust would "burst in a linear fashion" as explained by the HPT, and "not through one or several openings... as one would expect." Nickel explains the answer to Michael's objection using super slow-motion YouTube videos, and based on the laws of physics, and as found in Walt's book, In the Beginning. Also, Bryan clarifies Oard's statement, making it clear that the HPT does not claim that the fountains burst forth "through the MOR [mid-oceanic ridge]" but that before the flood, there was no MOR! Rather, the globe-encircling mid-oceanic ridge is a scar left over from the fountains and roughly traces the crack.
* Super Slow Motion Video Illustrates Linear Failure: As explained by mechanical engineer Bryan Nickel, because of factors including
- elastic strain
- a form of potential energy known as strain energy
- kinetic energy
- stress concentration
materials commonly fail in a linear fashion, as illustrated by these super slow motion videos...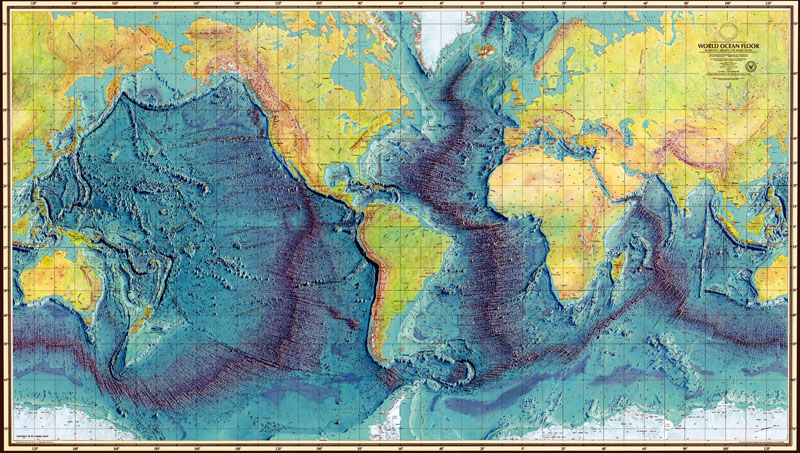 * From Bryan Nickel's HPT Video Tutorial, Why the Crack Propagated: Why didn't the initial breaking of the Earth's crust relieve the pressure within? Why did the crack continue to grow on both ends? Watch the 60-second segment beginning at 40 minutes into this HPT Tutorial as Bryan explains the physics behind this part of Dr. Walt Brown's Hydroplate Theory...
*
From Bryan Nickel's HPT Video Tutorial, See the Formation of the MOR
: The crust of today's Earth is cracked with the resulting uplifted mid-oceanic ridge encircling the globe like a seam on a baseball. The Hydroplate Theory offers a scientifically consistent explanation for how that happened. From 1:10:40 to 1:22:00, Bryan presents the HPT's explanation of the formation of that ridge...

* Excerpts from RSR's Global Flood and Hydroplate Theory Video: We've excerpted our best-selling flood video which is available in full on DVD, Blu-ray, or download. We hope you enjoy this: