Real Science Radio hosts Bob Enyart and Fred Williams concludes their series on this interesting biblical and scientific question: Did it rain before the flood! For Part 1 see rsr.org/rain and check out Dr. Walt Brown's article on the topic.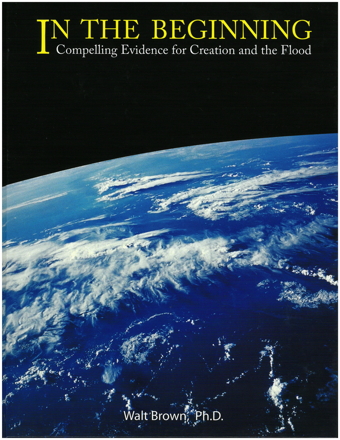 Today's Resource: Get the Best Creation Science Book Ever Written! Just click on the cover of Dr. Walt Brown's book to purchase it from RSR (which also helps us to continue broadcasting)!
* Check Out RSR's HPT Programs (and other resources from rsr.org/flood):
- Plate Tectonics: Subduction Does Not Happen
- RSR on the Origin of Trans-Neptunian Objects
- List of Answers to Hydroplate Objections
- Bryan Nickel's HPT Tutorial YouTube Series
- Dr. Spencer, PhD in nuclear physics, on HPT objections
- The 360-Day Year on RSR & 360dayyear.com
- Jane Albright's Global Flood Article Series 
- CPT's Wrong: Magma Below Crossover Depth Sinks
- RSR's observation that, "All scientists work for Walt Brown" comes from rsr.org/predictions#hpt, our program that defies the claim of Bill Nye and Neil deGrasse Tyson, who have said that creationists cannot make science predictions based on the Bible. Ha!
* The Original Walt Brown Week on RSR: originally aired on five consecutive programs:
- Dr. Walt Brown on Evolution
- Dr. Walt Brown on Hydroplates
- Walt Brown on the Grand Canyon
- Walt on Where the Water Went & Where it Came From
- The Walt Brown Effect: Q&A
* Flood Programs with HPT expert Kevin Lea:
- Origin of Comets on Real Science Radio
- Real Science Radio on Frozen Mammoths
- Liquefaction Made Most of the Paper Thin Fossils
- RSR: How Earthquakes Gave Us a 365-Day Year
* See RSR's COMPLETE Global Flood and Hydroplate Theory: New in 2018, we've made available online for free our full, best-selling flood video. (Also available on DVD & Blu-ray for sharing with friends. And to help underwrite making this more widely available, please consider a donation. Thanks so much!) We hope you enjoy this: