* Bob Enyart's Round Two Interviews with AronRa: On the Foundational Falsehood videos, specifically #1 and #3, Bob begins a new round of programs with one of the web's leading anti-creationists, AronRa.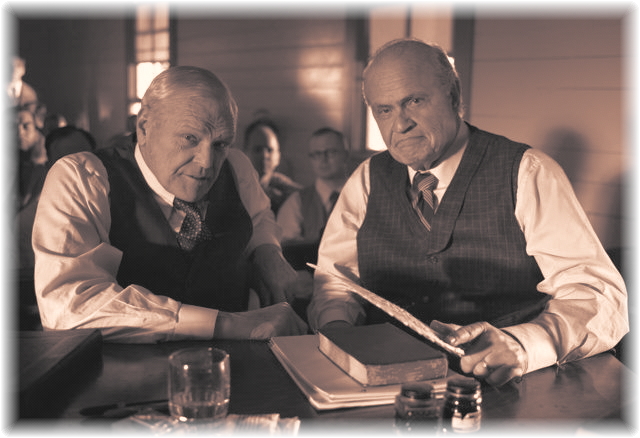 * Program Note: Next week RSR will continue broadcasting our conversations with atheist and evolutionist AronRa.
* Hollywood Finally Gets Scopes Trial Right: Enjoy this feature film about the Scopes Monkey Trial starring Brian Dennehy (Rambo), Fred Thompson (Law & Order), Colm Meany (Star Trek), Ashley Johnson (The Help), Nathan West and Khori Faison. This great movie Alleged, available at Walmarts nationwide, is accurate to the history and trial transcript of the Scopes Monkey Trial unlike Hollywood's previous Inherit the Wind attempt. Order your copy today. Alleged is available from Amazon or pick it up from your local Walmart or order it online at Walmart DVD or Walmart Blu-ray. Enjoy!
* RSR AronRa Conversations with Creationist Bob Enyart:
- AronRa and Enyart: Pt. 1
- AronRa and Enyart: Pt. 2
- AronRa and Enyart: Pt. 3
- AronRa and Enyart Begin Round Two: Pt. 4 (this show)
- Fred Williams of RSR Weighs in on AronRa
- AronRa and Enyart: Pt. 5
- AronRa and Enyart: Pt. 6
- AronRa and Enyart: Pt. 7
Today's Resource: If you enjoy the science you hear about on our fast-paced RSR radio shows, you'll really love the books, audio, and DVD science materials in our online store's Science Department! And this DVD, Living Fossils, by Dr. Carl Werner, is absolutely stunning! You owe it to yourself, and your loved ones, to watch this DVD! Whether a shark, leaf, or crab, living fossils are a challenge for evolutionary theorists and create a fascinating debate among scholars. Do they indicate a younger earth than thought, placing the millions of years timeline of evolution in question? Or do they represent a deep mystery?