Thursday's Broadcast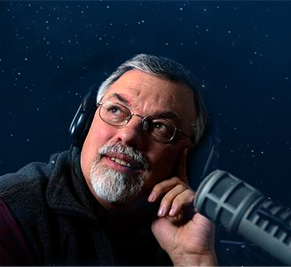 Deuteronomy: Relive young Israel's crucial moments, from their refusal to enter the Promised Land to the miracles and battles of the desert years. The name Deuteronomy signifies the retelling of the law. And learn the major lessons and the nuances of the biblical law as Moses summarizes God's precepts and reiterates the Ten Commandments. What is the greatest commandment? What is the second greatest? And what laws do those two encapsulate? After the two most important tiers of law, of law toward God and law toward man, how should we understand the remaining laws like tithing and the symbolic regulations? Enjoy these studies! 

The Deuteronomy Bible study is available on MP3-CD or MP3 Download.
BEL SUBSCRIPTIONS: Please consider one of our monthly subscriptions that will not only help support BEL, but they also promote better understanding of the Bible and may equip you to more effectively reach those around you.
NEW Monthly Downloads: Enjoy your monthly subscriptions downloaded rather than on disc.
Monthly Sermons: Enjoy all of Bob's sermons from the month on Sermon Video DVD, great also to watch with the family. Or, get these on Sermon Audio CDs which are standard audio Compact Discs that will play on any CD player including the one in your car. Or get them on a single Sermon MP3-CD which will play on an MP3 player, in a DVD player, or in your computer.

Monthly Bible Studies: Enjoy the Scriptures with Bob's Monthly Bible Study DVDs, great too for a small group Bible study. Or get these teachings on a single Monthly Bible Study Audio MP3- CD which will play on an MP3 player, in a DVD player, or in your computer.

Monthly Topical Videos: Coming to your mailbox, you'll get a Monthly Topical DVD to enjoy one of Bob's great videos specially selected to be entertaining and to teach about life from a biblical worldview.

Monthly Best of Bob Shows: Every month our crew selects the eight best BEL shows of the month and for the folks who might have missed some of them, we mail them out on the Best of Bob MP3-CD.

Monthly BEL TV Classics: Enjoy Bob Enyart's timeless, popular TV show delivered to your home on the Monthly BEL TV Classics DVDs with great audio and video clarity thanks to our state-of-the-art mastering from the studio-quality Sony beta tapes to DVD!

Monthly Donation: For folks who just want to make sure that Bob Enyart Live stays on the air, please consider making a pledge in the form of a Monthly Donation.
+ read more