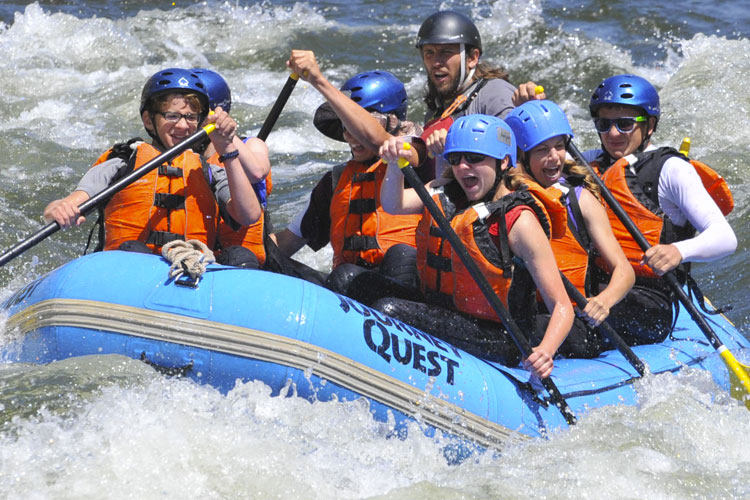 * Dave Nutting Finally on RSR: It's been a long time coming but finally Real Science Radio gets to interview in studio the last of a triad of young-earth leaders! A few years back Dr. Henry Morris, the father of the modern creation movement, in a "passing the torch" California conference with Duane Gish, Chuck Smith, and Timothy LaHaye, listed three examples of the fabulous growth of the biblical creation movement: Ken Ham, Walt Brown, and Dave and Mary Jo Nutting. Ken Ham, of Kentucky, and Walt Brown, of Arizona, had both previously been in studio with us here in Colorado. But even though the Nutting's Alpha Omega Institute is headquartered on the western slope in Grand Junction, right here in our state, it took until after our 25th broadcasting anniversary to finally get geologist Dave Nutting in studio. What an honor!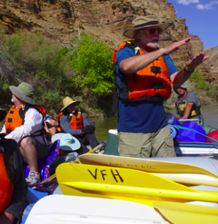 * Rock & River Adventure: Three of the sons of RSR co-host Bob Enyart have enjoyed the AOI's six-day Rock & River Adventure spending days whitewater rafting on the Arkansas River in the heart of the Colorado Rockies, and then camping, rock climbing, and hiking. The next adventure begins on Monday, July 4th and if you and/or your children go along, you will not only enjoy God's creation in one of the most wonderful outdoor locations in the world, but around the campfire you will also learn apologetics and how to answer the famous atheists and evolutionists who deny the existence of the Creator God of the Bible! (And if you or your teenager can go, you'll be joining one of the Enyart boys on this July 2016 adventure.) To get information on the Rock & River Adventure, or AOI's September tour to Yellowstone National Park, the July Family Camp in Buenva Vista, Colorado, and other great adventures, please check out their website discovercreation.org or better yet just call 970-523-9943.
* Rare Video of Henry Morris Recognizing Dave Nutting: RSR also interviewed Dave on Nov. 11th and on Sept. 12, 2018 and 31 minutes into our Global Flood video, we show Henry Morris recognizing Ken Ham, Dave and Mary Jo's organization, and Dr. Walt Brown as all making significant national and of course international contributions to the creation movement...
* And Remember, as Bob Pointed Out in Malibu, there ARE No Secular Theories of Origins: