Hello to the Bob Enyart Live family. It is with a heavy heart that we announce, as some of you may have heard, that Bob went to be with the Lord on Sunday Sept 12th, 2021. If you'd like to celebrate Bob's life, you're welcome to join his family at the memorial service on Saturday Oct 2nd, at Applewood Baptist Church in Wheat Ridge Colorado. Doors will be opening at 9:00 a.m. If you'd like to support the family, please pray for comfort and healing. And if you'd like to help financially, please donate at kgov.com/store. We'll be back with more news about the future of Bob Enyart Live soon. For now, enjoy this rerun of a recent episode. God bless.
Press release:
Pastor Bob Enyart, Known for His Unwavering Pro-Life Work, Daily Radio Show, and Christian Ministry Has Gone To Be With the Lord at the Age of 62
FOR IMMEDIATE RELEASE
ARVADA, Colorado, September 14, 2021 – Following a week of caring for his wife Cheryl's COVID-19 symptoms, Bob Enyart checked into Lutheran Medical Center in Wheat Ridge, Colorado on August 28, 2021. While in the hospital, his condition declined and he was eventually moved to the ICU with pneumonia on September 1. Despite the efforts of the hospital staff, his health continued to deteriorate and he eventually died on Sunday, September 12 at 3:00 p.m.
Pastor Bob became a follower of Jesus in his youth and his most enduring legacy will be those he led to Christ.
Teaching the truth of God's Word was Bob's foremost dedication. As pastor of Denver Bible Church, he would sometimes say, "If I could ask God any question and receive a response, I'd ask, 'which of my teachings are wrong?'" He loved to study and debate theology. To Bob, ascertaining truth was paramount.
He garnered nationwide recognition with his television show "Bob Enyart Live," which ran from 1994 until 1999. Though his program later shifted to radio, Bob's unique style and extraordinary message remained the same. He tirelessly shared the message that this generation is dying in sin and needs the Savior, abortion is murder, and that people should flee government schools, abandon immorality, abhor what is evil, and love one another.
Over the years, Bob was often asked to participate on other programs including Politically Incorrect with Bill Maher, where he jumped at the opportunity to mock Jimmy Kimmel, Larry Flynt and others to their faces.
He was a tireless worker, and despite the importance of his work, would often drop everything at a moment's notice to help someone in need.
Still, his proudest achievement was that of his role as husband and father. He is survived by his wife Cheryl, their seven sons, three daughters-in-law, seven grandchildren, his mother, two brothers, one sister, and countless nieces, nephews, and extended family. He was surrounded by his loved ones who fought his illness with him until the very end.
Read more about Bob here, from his favorite news site, LifeSiteNews.com!
Today's show:
Bob Enyart interviews Mark Crutcher on America's Carefully Hidden Sex Scandal. A hundred leaders of the #MeToo movement, and their politicians, notified by Texas' Life Dynamics of this explosive report appear willing to continue the coverup of widespread sexual assault of women as long as it is committed by men sufficiently powerful in the leftwing hierachry, that is, by abortionists. On today's program, Bob also mentioned kgov.com/tom-healey and the passing today of a hero and our dear friend! Bob and Mark also discuss Texas bureacrat and governor Greg Abbott who is breaking his promise to deceased teen Jeremiah Thomas, unsurprisingly after his many years of squandering his authority as attorney general there and allowing abortion mills to violate the mandatory reporting of suspected sexual assaul of minors. Finally, the guys talk about Mark's video interview of abortion clinic employees titled Babies Born Alive Daily.

* * Denver Bible Church Residential Protest of Savita Ginde: Carole Novielli of the saynsumthn blog wrote Protesters greet Planned Parenthood baby parts doc at her home, and included this graphic: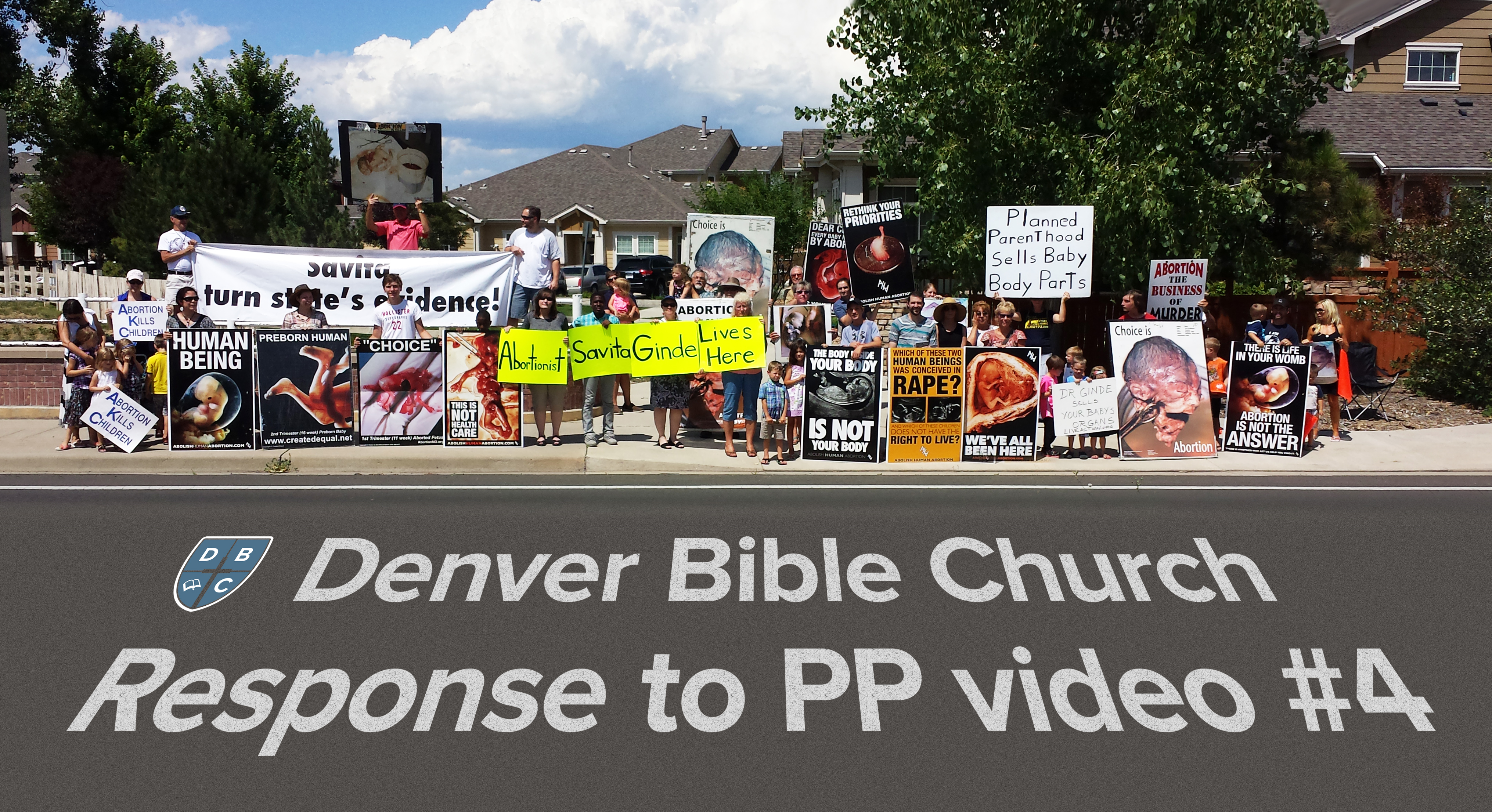 * First we Gave Notice of the Upcoming Residential Protest of Savita Ginde's Neighborhood: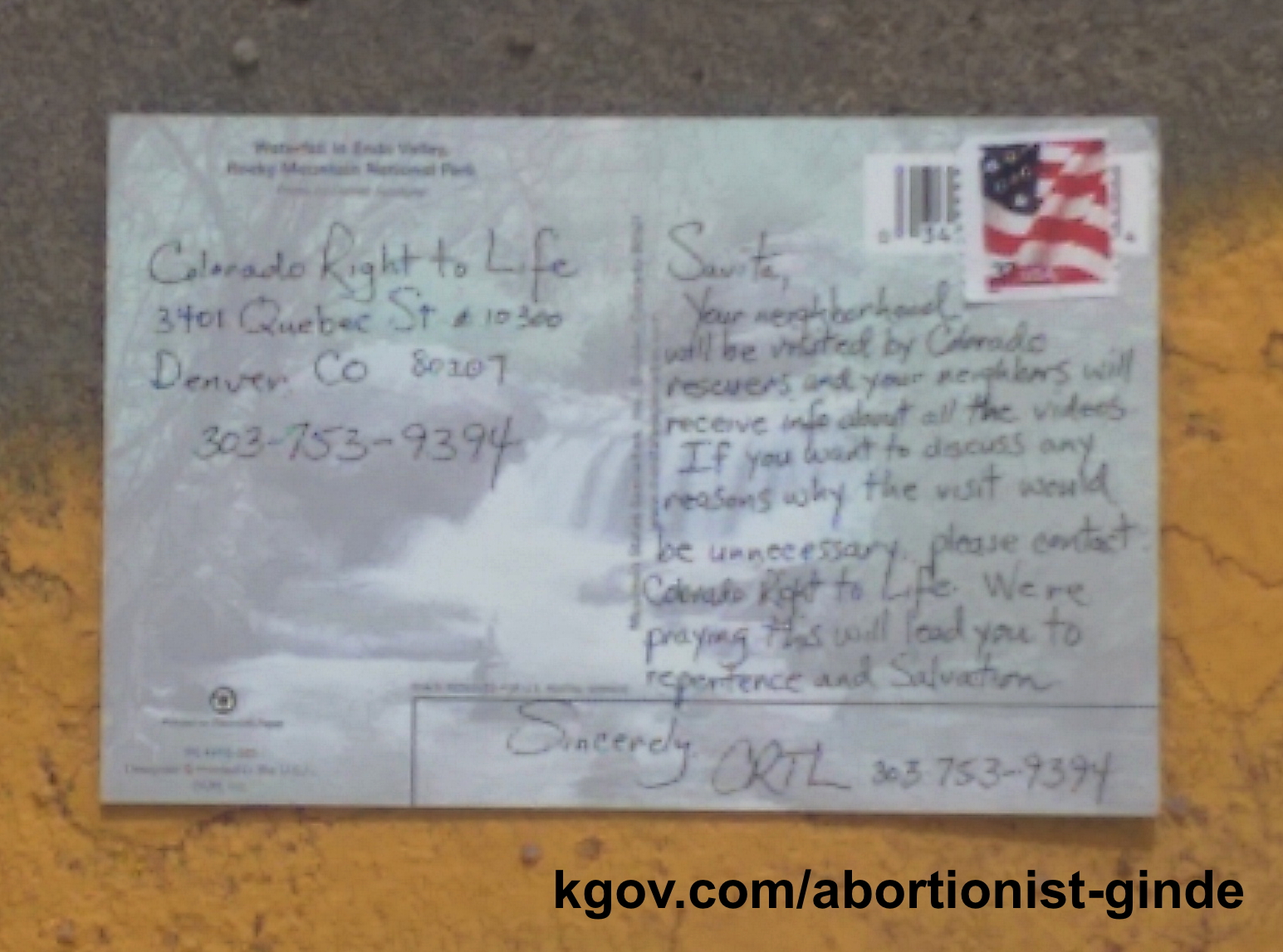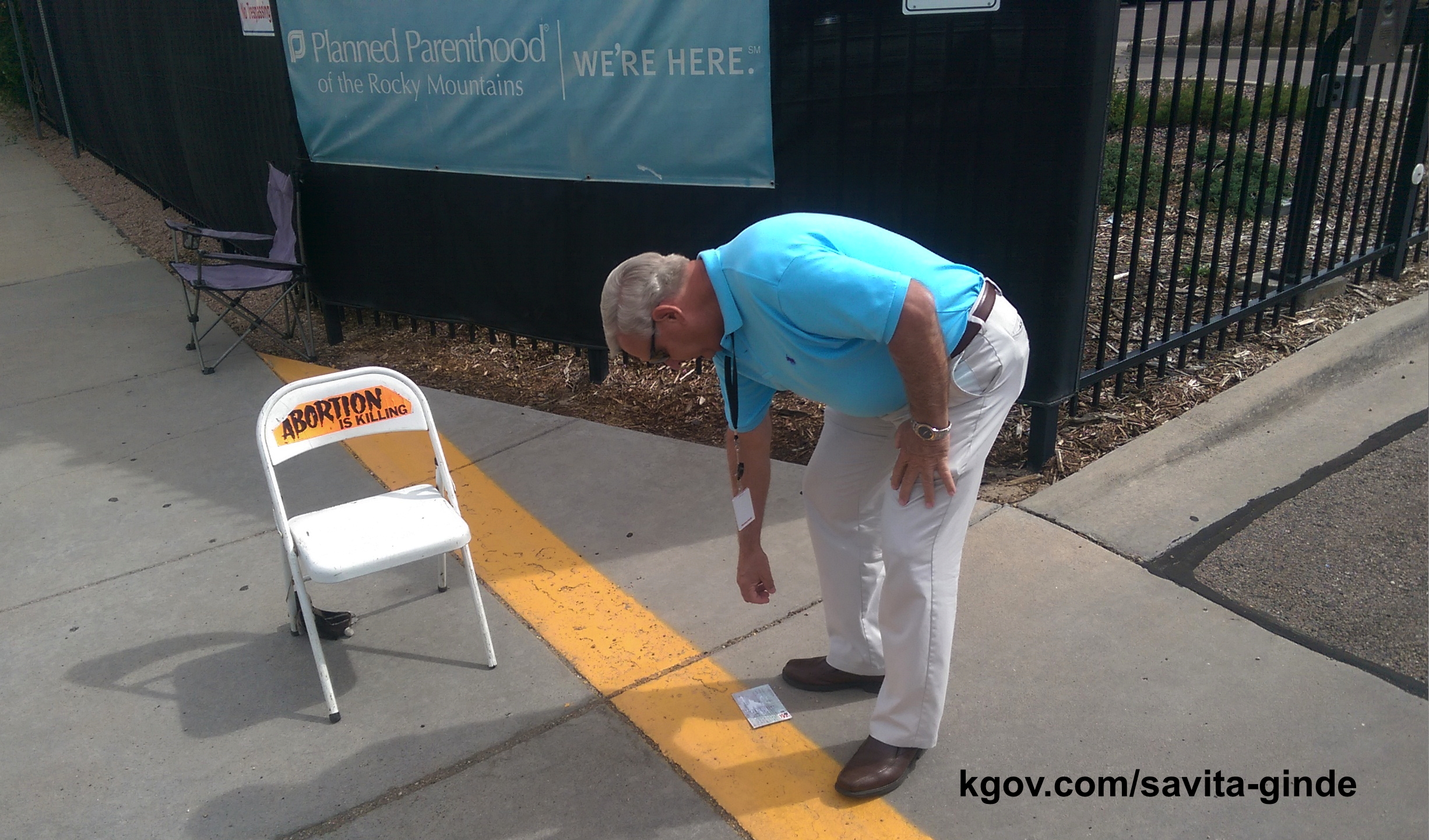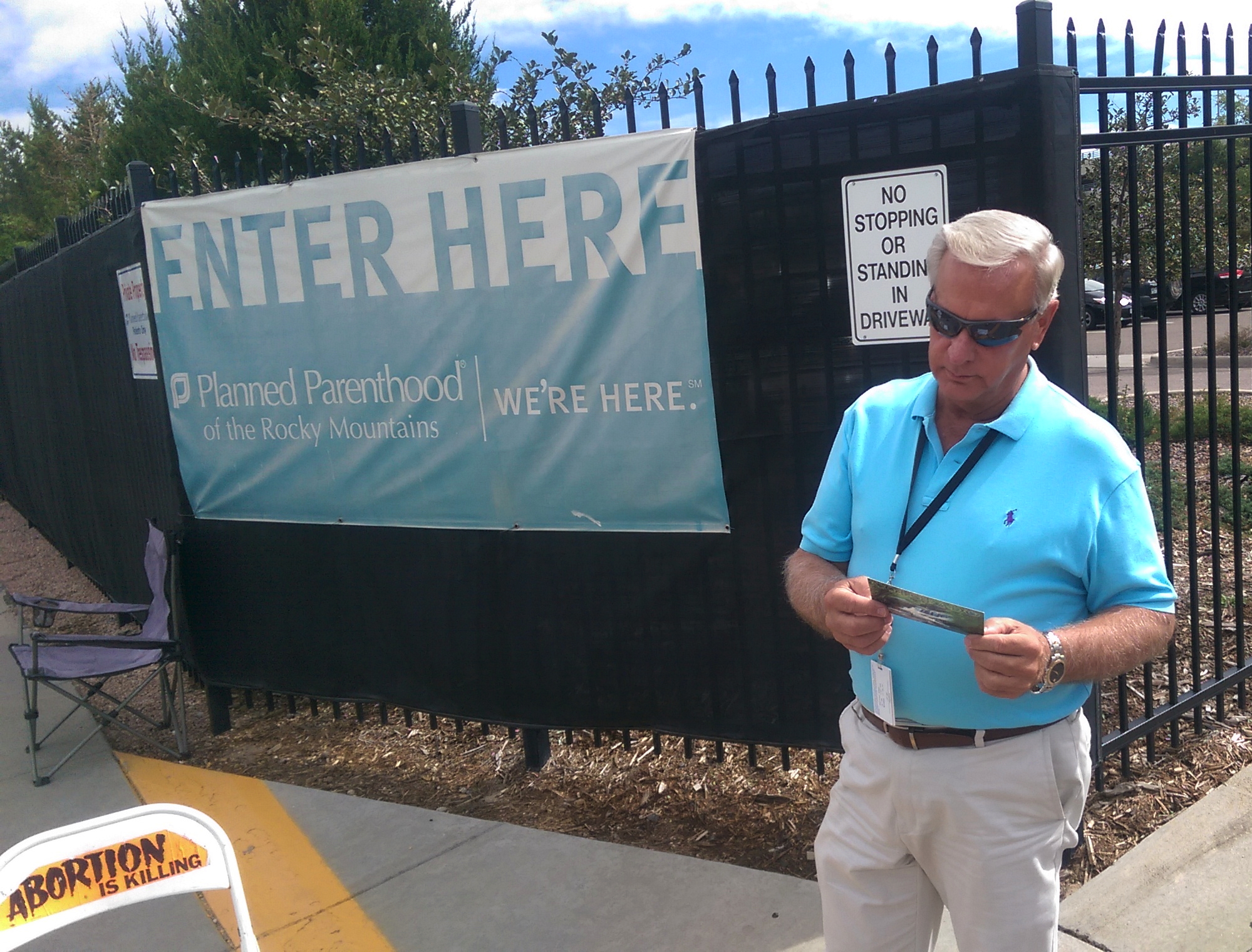 * And Real Science Radio's Contribution: