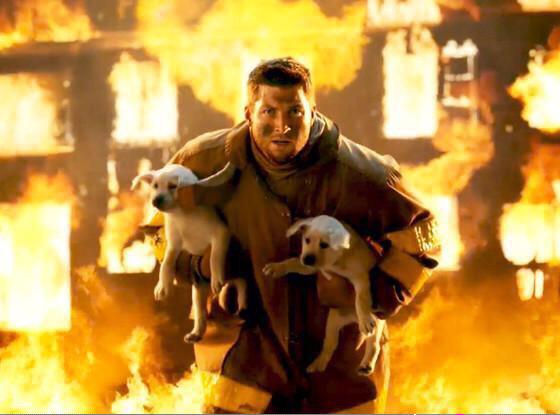 [See Tebow's baseball and other life accomplishments below.]
* Denver Radio Program (Still) Regularly Updates Tim Tebow Records: Broadcasting on Colorado's most-powerful radio station, Bob Enyart and our Real Science Radio co-host Fred Williams (who happens to be a longtime Broncos season ticket holder and amateur statistician :) report all the Tebow records. After Kyle Orten began the Broncos' 2011 season with a win and four losses, Tebow took over and turned the team around leading them to the playoffs and their first post-season victory in years!
Another NFL Record! Tebow Longest Till First Kiss: Tim marries Demi marking the longest wait by any NFL quarterback ever until the first kiss. See the announcement of their 1/20/20 wedding in USA Today. BEL congratulates the happy couple!
Tebow Wins ESPN's 2012 Best Moment: Tim Tebow won ESPN's Best Moment in Sports ESPY Award beating out stiff competition including a 3,000th hit and a miracle shot in a Masters win. This Tebow 80-yard pass to Demaryius Thomas to beat Pittsburgh, reenacted here, earned him this acknowledgment:
The actual footage is viewable only at NFL.com since they do have the right to control the use of their copyrighted material. Still, fans are rather creative! (Thanks MrNFL!)
* April 2015 -- Tebow to Sign with the Eagles: Generating 98,000 tweets per hour, as reported at NFL.com, "Tebow will join an Eagles' quarterback room that includes Sam Bradford, Mark Sanchez, Matt Barkley and G.J. Kinne. Coach Chip Kelly told NFL Media's Steve Wyche last month that he's 'always been a fan of Tim.' Now the coach will get a longer, closer look at the quarterback." And for their own closer look, two Denver radio talk show hosts have offered $500 for a pair of Eagles tickets to a game in which Tebow is expected to play.
Madden NFL 13: The NFL announced that the Madden NFL 13 video game will feature Tebowing, which is "to get down on a knee and start praying, even if everyone else around you is doing something completely different." The Madden NFL video games are approaching four billion dollars in worldwide sales and KGOV believes that this is the first time a player's named gesture has been memorialized in the game :)
Tebow Goes to Purgatory: John Elway and the Broncos front office traded Tim Tebow to the NY Jets. Best wishes to Peyton Manning but our sports loyalty follows Tebow. Compare Tebow's first NFL starts to Manning: "Through his first 16 starts Tebow won more games (9) than Peyton Manning (3)..." 2014 Update: The Broncos have not won a playoff game in eight years, since 2006, except of course when Tim Tebow lead the team to a victory over the Steelers.
America's Favorite Athlete: America's #1 most favorite athlete is Tim Tebow. In ESPN's 18-years of surveys, only eleven athletes have polled #1. Said the ESPN Sports Poll director, "Tebow rose to the top before the end of his second pro season. It took Tiger Woods three years, LeBron James eight years and Kobe Bryant 11 years."
Tim Tebow's NFL League Records
Most yards per completion in a playoff game: 31.6 against Pittsburgh in 2012.
Most 30+ yard passes in a playoff quarter: Tebow was the first NFL player ever to complete four passes of 30 yards or more in a single quarter of an NFL playoff game, with 51, 30, 58, & 40. And this was against the 2011-2012 Pittsburgh Steelers rated #1 in defense in the NFL in various, especially relevant categories.
Fewest passes to 300+ yards in any NFL game: According to the authoritative Bleacher Report, Tim Tebow is the only quarterback in the Super Bowl era to throw for 300+ yards in only ten completions.
Only quarterback to throw three 50+ yard passes in a playoff game: since the NFL/AFL merger in 1970 according to Bleacher Report for 51, 58, & 80. Even outside of playoff games, this feat happens only once in a blue moon, as throwing three 50+ yard passes hasn't been done in any NFL game in over twenty years.
Longest touchdown pass in NFL playoff history in overtime: 80 yards, and in the shortest overtime play, 11 seconds, almost a minute quicker than any previous NFL postseason overtime.
Fastest to six game-winning drives: Against the Chicago Bears, Tim Tebow earned a Super Bowl-era NFL league record with his sixth game-winning drive in the fourth quarter or overtime in just his first eleven games!
13+ Point Fourth-Quarter Comebacks: By way of comparison, John Elway, two-time Super Bowl winner, second "most-winningest" NFL quarterback ever, one of the NFL's all-time comeback kings with a great combination of game winning drives and fourth-quarter comebacks who earned his sixth fourth-quarter comeback after 29 games, had won after trailing in the fourth quarter by 13+ points twice in 16 seasons. For this amazing Tebow NFL record, he overcame a 13 or more point deficit in the fourth quarter twice in his only first four games.
Most yards per attempt in a playoff game: Tebow threw for 15 yards per attempt against the Steelers.
Best-selling NFL Jersey: Tebow's #15 became the best-selling NFL jersey when he was drafted, the best-selling ever for a rookie, and has remained among the highest-selling jerseys and in January 2012 is second only to Green Bay's 2011 super bowl winner Aaron Rodgers. [Other Very UNRELATED Jersey Record: See below for $10,000 paid by Bob and Doug for two football jerseys.]
Tim Tebow's Denver Broncos Records
Most passing yards in a playoff debut: 316. (This media-dubbed playoff win of "biblical proportions" led to the 3:16 quarterback getting around the NFL ban on eye-black messages with the media spreading the word of the John 3:16 game with Tebow's 31.6 yards per completion for coach John Fox and back office exec John Elway, and the last quarter Nielsen ratings were a record-breaking 31.6 for a playoff game, with 42 million people watching the game, more than doubling the NFL playoff average of 18 million viewers. Also, a million people now know the NFL record for most yards per completion in a playoff game. How many people were aware of this stat before Tebow's win against the Steelers?)
Highest postseason rating: Tebow's passer rating was 125.6, the highest in Broncos playoff history.

Tim Tebow's College Records
First College Player to Rush and Pass for 20 or More Touchdowns: with the University of Flordia Gators in 2007.
Won the Heisman Trophy: in 2007.
First College Sophomore to Win the Heisman: in NCAA history in 2007.
MVP of a National Championship Game: in 2008.
Most Passing Yardage in a BCS Bowl Game: Tebow threw for 482 yards in the 2010 Sugar Bowl.
Bowl Championship Series Most Total Yards: Before the end of the third quarter on Jan. 1, 2010, Tim Tebow beat the all-time BCS total yardage (of 467 earned by Vince Young in the Rose Bowl) by rushing for 51 and passing for 482 for a total of 533 yards in the Sugar Bowl game!
Highest Completion Percentage in a BCS Game: Tebow connected .866 percent of the time to earn the all-time completion percentage record connecting for 31 of 35 throws for this stat which requires a minimum of 20 pass attempts.
Florida Gators Starting Quarterback for Two BCS National Championship Seasons: Tim Tebow helped lead the Gators to BCS national championships in 2006 and 2008.
Tim Tebow's Other Records
Baseball: With the Mets' Double-A affiliate in Binghamton, Tim Tebow suddenly looking like a pro baseball player reports the New York Post on June 27, 2018. "He hit safely in 11 of his previous 15 games, and had a stellar 315/.362/.481 slash line this month." And similar to how ABC News reported it in Sept. 2016, Tim Tebow Hit Home Run in First Pro At Bat, in April 2018 ESPN reports, Tebow homers on first Double-A pitch.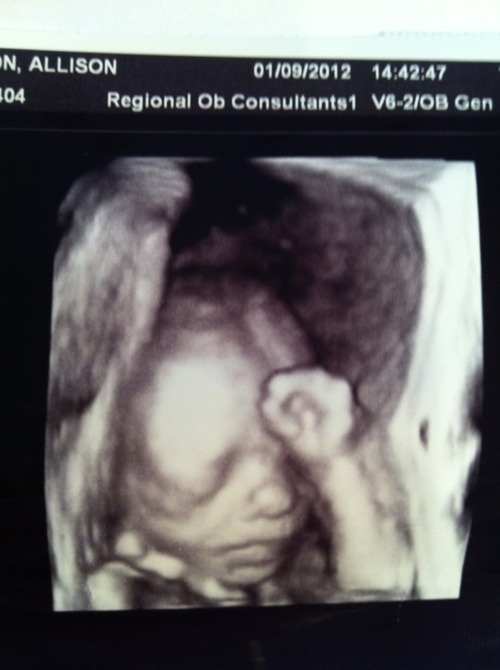 The Youngest to Author a Best-selling Autobiography: At only 23 years of age, Tim Tebow wrote Through My Eyes published by HarperOne reaching their #1 best-selling religion title of 2011. You can get Through My Eyes at Amazon.com where on January 10, 2012 for example it's the #19 best-selling book overall, the #2 biography, the #1 memoir, and #1 sports book!
"Tebowing" Becoming a Word: The "rapid rise of use of the word has seldom been equaled," according to the Global Language Monitor of the worldwide phenomenon of tebowing.
Highest rated QB by ESPN's formula: Tim Tebow scored a 97.3 out of 100 for a playoff game, the highest ever recorded for the stat, which was introduced by the sports network in 2011 but has been used to evaluate quarterbacks going back to 2008.


Most Sports Tweets Per Second: Twitter announced that 9,420 tweets per second were sent after Tebow's Jan. 8, 2012 playoff overtime TD pass against the Pittsburgh Steelers.
Pam Tebow's Records :) gave birth to and raised the kid who achieved all those records above! Mrs. Tebow did this after doctors had pronounced him a tumor and recommended she kill him to save her own life. (For the principles involved regarding Tim's life and what's referred to as the life-of-the-mother "exception", see AmericanRTL.org/life.) And in affirmation of the God-given right to life of every precious child, not just her own, of course, Pam Tebow also endorsed Colorado's personhood amendment and with her son starred in the #1 pro-life Super Bowl ad which generated $30 million worth of publicity for pro-life ministry:
Raising a Son with the Right Perspective: The Washington Examiner, in February 2020, reports Tim saying, I'd rather be known for saving babies than winning Super Bowls!
FLASHBACK: * Bob Enyart Burns OJ Memorabilia on Comedy Central: Really. Jon Stewart of The Daily Show used a then-current movie title to point out that we all know that O.J. murdered Nicole Brown Simpson and Ron Goldman. See that at kgov,com/simpson where Enyart and Doug McBurney pay the most money ever for two O.J. Simpson jerseys (the ones that were hanging in his Brentwood home) which they then burned on the steps of the L.A. courthouse while calling for reforms in America's criminal justice system to prevent obvious murderers from being so often acquitted:
Today's Resource: Check out our Real Science Radio weekly broadcast and podcast and videos, our famous List Shows, and our game-changing Big Bang video: