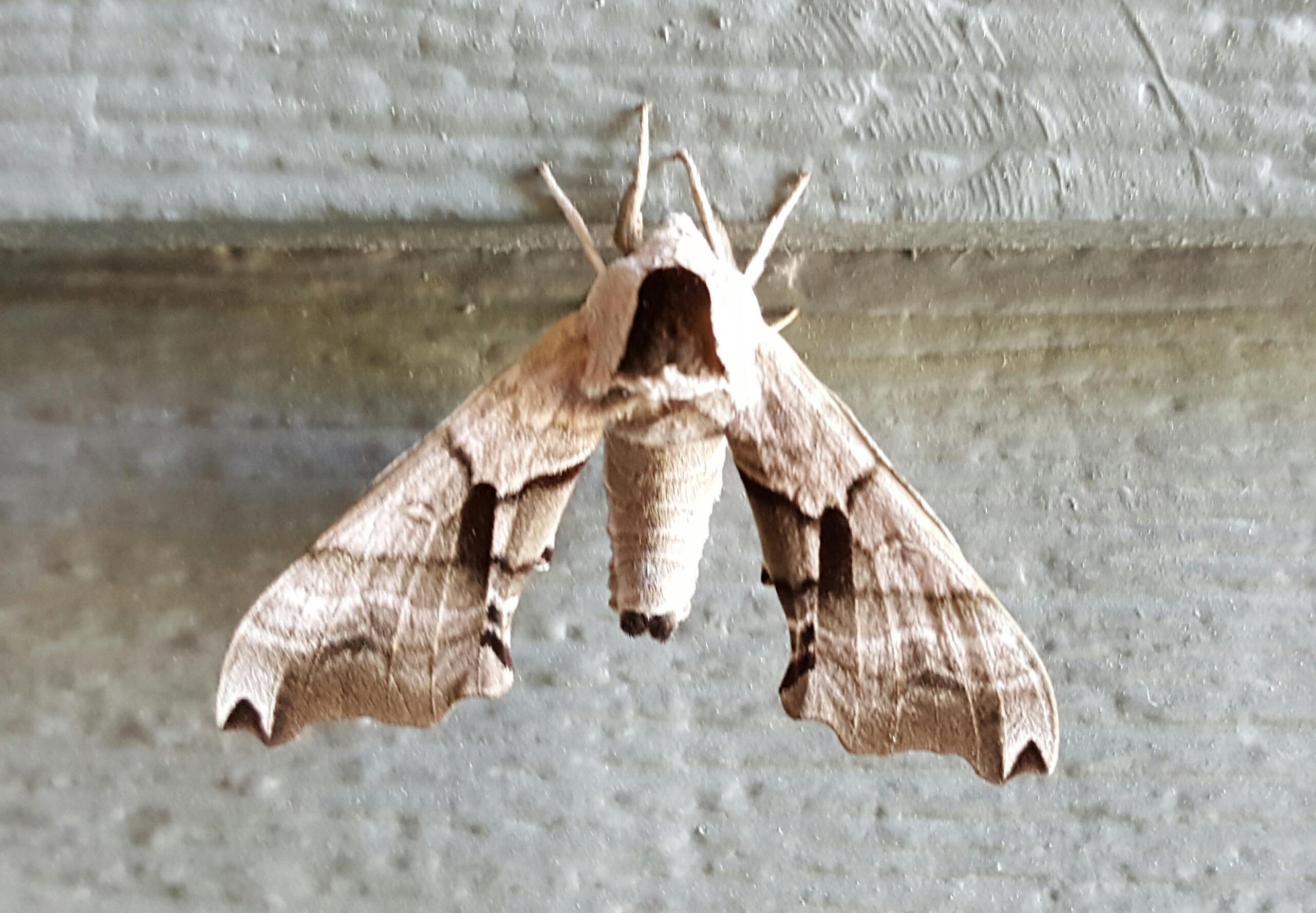 * INSECTMAN: Some years ago a respected math teacher in West Virginia got the attention of the infamous evolutionist Richard Dawkins over in England. The Charleston Gazette wrote about the proposal of local math teacher Karl Priest, whom they referred to as "West Virginia's best-known enemy of evolution." After hooking Dawkins but then losing him on the reel in, Mr. Priest now joins Real Science Radio host Bob Enyart to talk about insects (as curator of insectman.us, this is one of Karl's favorite topics). The guys explore just a few of the countless ways that insects disprove Darwin's theory of evolution!
* Link to Archive.org of a Bug Page No Longer Online: The Book of Leviticus contains a dietary law that is no longer in effect for members of the Body of Christ, nor for anyone else for that matter. The Insectman's website has an article titled, Does the Bible Really Claim that Insects Only Have Four Legs? (There are similar articles elsewhere, including, Are Praying Mantises Kosher? at creation.com.) Karl's article excerpts a paragraph from a website, captted.com, that is no longer online. So we thought we'd offer this link to a 2007 version of that captted.com article at the Internet's archive.org website.
* Eyed Hawk-moth: Bob Enyart just took the moth photo above and asked the Insectman to identify it. Mr. Priest replied that it is a member of the species Smerinthus ocellata, part of the family of insects known as the eyed hawk-moths.
* Salt Marsh Moth: And since this seems as good a place as any to post this photo of another moth snapped near the RSR studio:
---------- Forwarded message ----------
From: David Bettman <***@dmns.org>
Date: Tue, Apr 19, 2016 at 5:15 PM
Subject: RE: : Contact a Scientist
To: Bob Enyart <Bob@rsr.org>
Hi Bob,
Thanks, glad I could help :-)
Best,
David
From: Bob Enyart [mailto:bob@kgov.com] On Behalf Of Bob Enyart
Sent: Tuesday, April 19, 2016 4:03 PM
To: David Bettman
Subject: Re: : Contact a Scientist
Wow, that's so helpful Mr. Bettman, and we loved that photo atop the Moth Photographers Group. We homeschool our boys, and have three sons at home (with four already grown) studying chemistry and biology. So your links and info are great. Thanks so much!
- Bob Enyart
Real Science Radio - rsr.org
p.s. Btw, in 1973 in his famed paper "Nothing in biology..." Dobzhansky made a passing comment about the amino acid sequence of cyt-c in the silkmoth. And I would remember that why? :) Because I wrote a paper, "40 Years Later..." that was then published reviewing Dobzhansky's predictions. It was enjoyable too. And again, thank you David!
On Tue, Apr 19, 2016 at 3:34 PM, David Bettman <***@dmns.org> wrote:
Hi Bob,
> Dear DMNS, here's a photo from the Denver area on April 12, 2016 of a moth species
> that I've never noticed before. The black speckles, black notches on its wing edges,
> and black and white bands on its leg look unusual. Do you know the species?
> Thanks for your help.
Our Dr. Krell forwarded your request on to me as I'm the resident moth expert. Your moth is almost certainly the Salt Marsh Moth, Estigmene acrea, which is common on the Colorado Front Range although usually not seen so early (normally you'd not see them until May, but it's been a warm year so far). It's possible, though unlikely, that it is instead a closely related species, Estigmene albida, but I'd need to see the abdomen (which is covered by the wings in the photo) to be able to tell for certain. I think it's less likely to be E. albida because it's far less common in Colorado, it tends to avoid urbanized areas, and it normally doesn't fly until late May/early June. Anyhow, your photo is a good record, we don't usually see the Salt Marsh Moth so early! Here are a couple of links to more information (with plenty of photos).
Please let me know if you have additional questions,
Best,
David
--
David Bettman
Department of Zoology
Denver Museum of Nature & Science
2001 Colorado Boulevard
Denver, CO 80205 USA
dmns.org/krell-lab