With today's program we conclude hearing together Greg Koukl 's defense against our charge that he is a moral relativist for denying that pro-abortion politicians are guilty of mass murder and for claiming that "Some same sex couple are fabulous", and what's worse, fabulous for adopting children. As the founder and host of Stand to Reason, Greg's defense, both twelve years ago (kgov.com/greg-koukl) and in 2020 (kgov.com/koukl-still-a-relativist) amounts to the claim, "I cannot be a hypocrite." After giving his credentials, Greg thankfully acknowledged, as we heard on yesterday's program, that one's resume is no defense against moral relativism.
 
Program description continues below. First though, as heard on today's broadcast from New St. Andrews College (as listed at AiG)...
In 2007 he made the same argument and so on today's program, just in passing, Bob quotes professor of ethics, Dr. Ronda Chervin, Ph.D. in Philosophy from Fordham University and an MA in Religious Studies from Notre Dame, and Professor of Philosophy and Theology at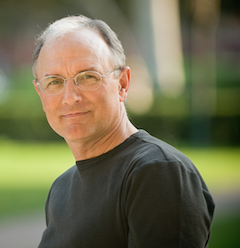 Loyola Marymount University who writes of Bob's writings over at AmericanRTL.org, "I am a pro-life professor of ethics. I plan to use this in class. It is the best thing on this subject I have ever read. I just want to thank you profusely for devising it." And Bob notes a separate endorsement atop Bob's article at americanrtl.org/half-a-loaf where he documents that the Southern Baptist Convention's expert on ethics Dr. Richard Land is a moral relativist, and on the exact same grounds that convict Greg Koukl. That of course is not just a passing matter.