Bob Enyart first airs the audio from KGOV's 2-minute contribution to the undercover abortion video phenomenon, and then the audio track of the sixth video from the Center for Medical Progress.
* And KGOV's Contribution:


* The Sixth Viral Planned Parenthood Video: .


* Denver Bible Church Residential Protest of Savita Ginde: Carole Novielli of the saynsumthn blog wrote Protesters greet Planned Parenthood baby parts doc at her home, and included this graphic: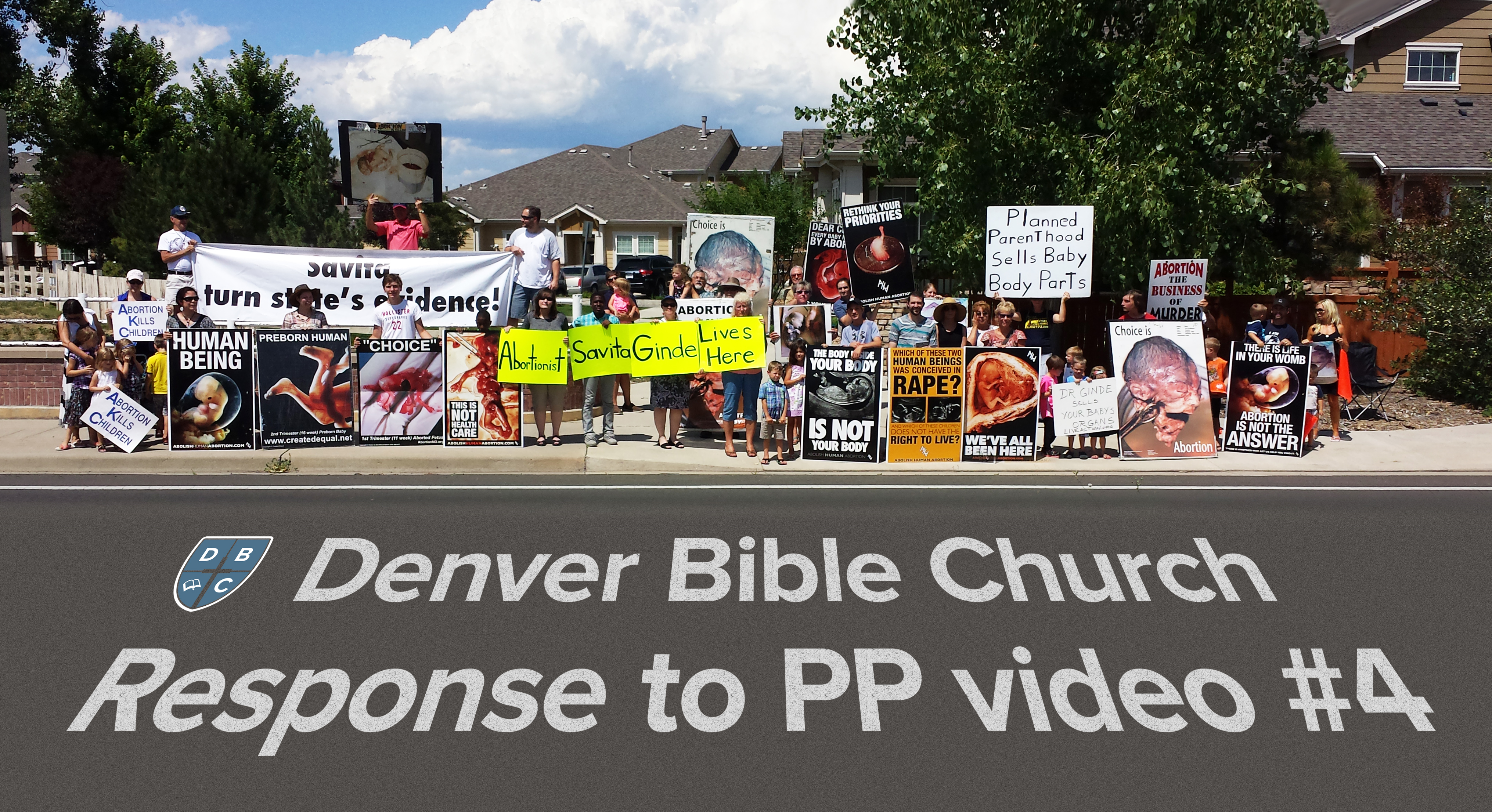 * Today's Resource: You can enjoy one or two of Bob Enyart's entertaining and insightful videos each month, mailed to you automatically, simply by subscribing to the BEL Monthly Topical Videos service! Also, you can check out the other great BEL subscription services!