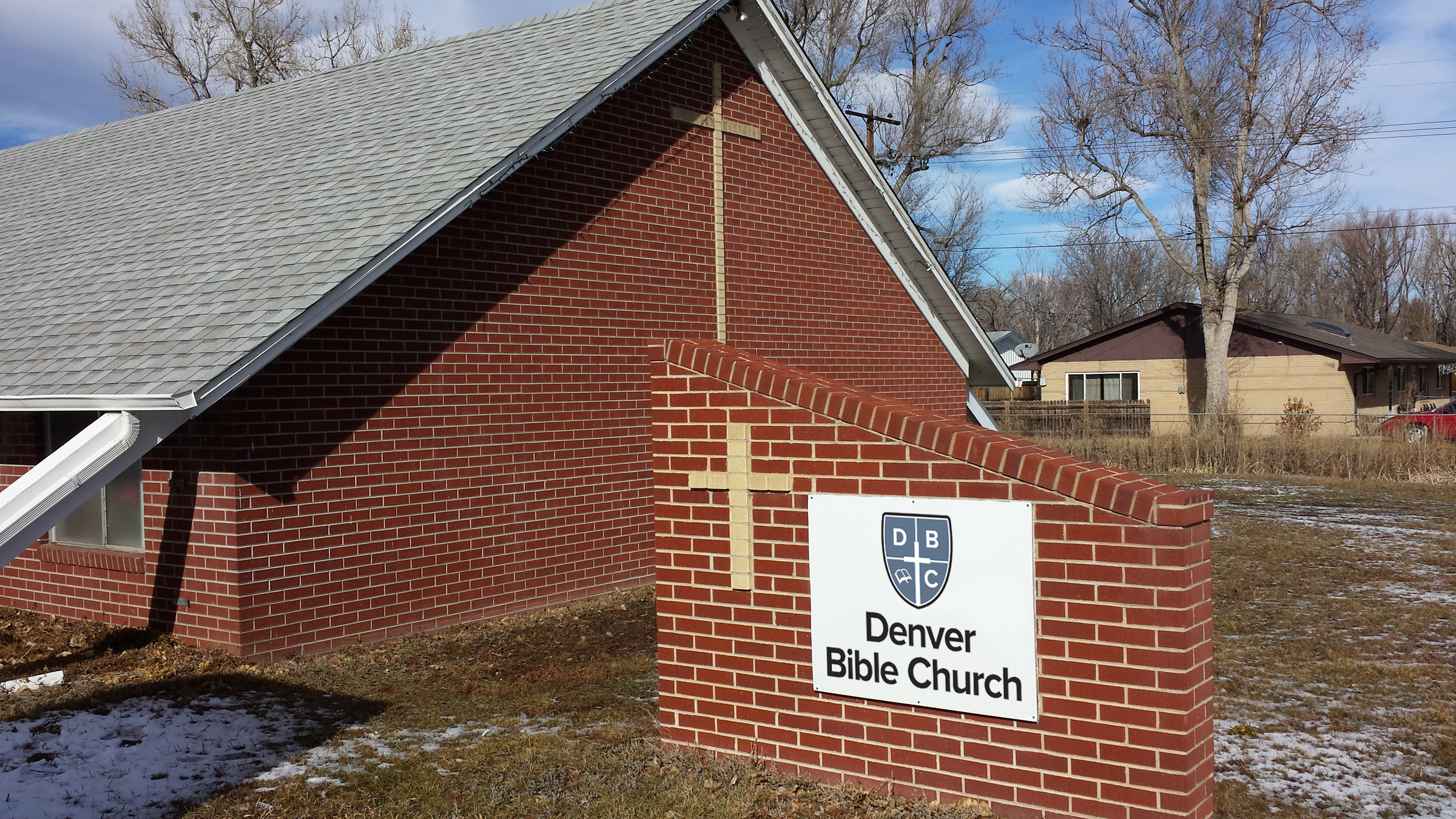 * Homosexual Marriage Update: DBC Announcement: Dear loved ones, with the horrific supreme court ruling attempting to force homosexual marriage on the entire country (the way they forced child killing on the country with Roe v. Wade), we will have an emergency showing on Sunday morning at 9:30 a.m. at Denver Bible Church of Ray Comfort's film Audacity. Part documentary, part movie, Audacity will teach millions what the Bible actually says about homosexuality. And for the worship service, which begins at 10:50 a.m., the sermon of course, and tragically, will be on how to protect our families from the wickedness flooding our land. And if you can, please publish this notice on your social media.
Grieving, yes, but with ultimate victory in Jesus Christ!
Pastor Bob
Denver Bible Church
We Just Want To Be Left Alone: Right. "In the public square, Christianity and homosexuality are mutually exclusive. One or the other will be in the closet", said Bob Enyart. A homosexual replies: "No really, we just want to be left alone. Oh yeah, and you better bake us a cake. Or else. Or a pizza pie. And cookies. And send us flowers. And you better give me a haircut while I'm waiting. And take some photos. Or else. And forget your heterosexual student clubs and dating services, and as for your teachings on morality, we've decided to ban them. Oh yeah, and did we tell you? You're going to print us some t-shirts and then host our wedding! Yup. Even on your church property. And we want a parade, and you're going to provide security too." See more. Unfortunately.
"My prediction was wrong that John Roberts would rule for homosexual marriage. We're thankful that he did not but of course grieved by the accelerating moral freefall of our nation. Please pray for our children, our families, and churches, and the lost." -Bob Enyart (and see kgov.com/homosexuality)
Godly Leaders: Bob presents the conclusion of a four-part series on the biblical qualifications for church leadership.
Unrelated: One more "like" will bring Real Science Radio's Facebook page to 750. It's a small milestone, but it's one you might be able to help us with!

Resource: 1 Timothy Bible Study
Find out why Paul writes to his beloved disciple Timothy about violent crime and gross sexual immorality. And glean fascinating truths from God?s qualifications for pastors and elders. For example, what does the Bible teach concerning the drinking of wine? Is it ok for a Christian to have beer and pizza (with pepperoni no less?) And what does the Bible really say about elders and pastors drinking alcohol? Also, learn why God prohibited a church from providing welfare support for a widow under sixty years of age.


Available on MP3-CD or MP3 Download