Updated March 2021: For our website, please go to DenverBibleChurch.org and check out our Feb. 18, 2015 program, kgov.com/denver-bible-church-now-a-church-with-a-church, for our on-air announcement of the purchase of our church home! And to help support the little church that could, please click above on "Donate or Volunteer" or go to DenverBibleChurch.org/donate. Thank you and please pray for our congregation, church leadership, and our outreach!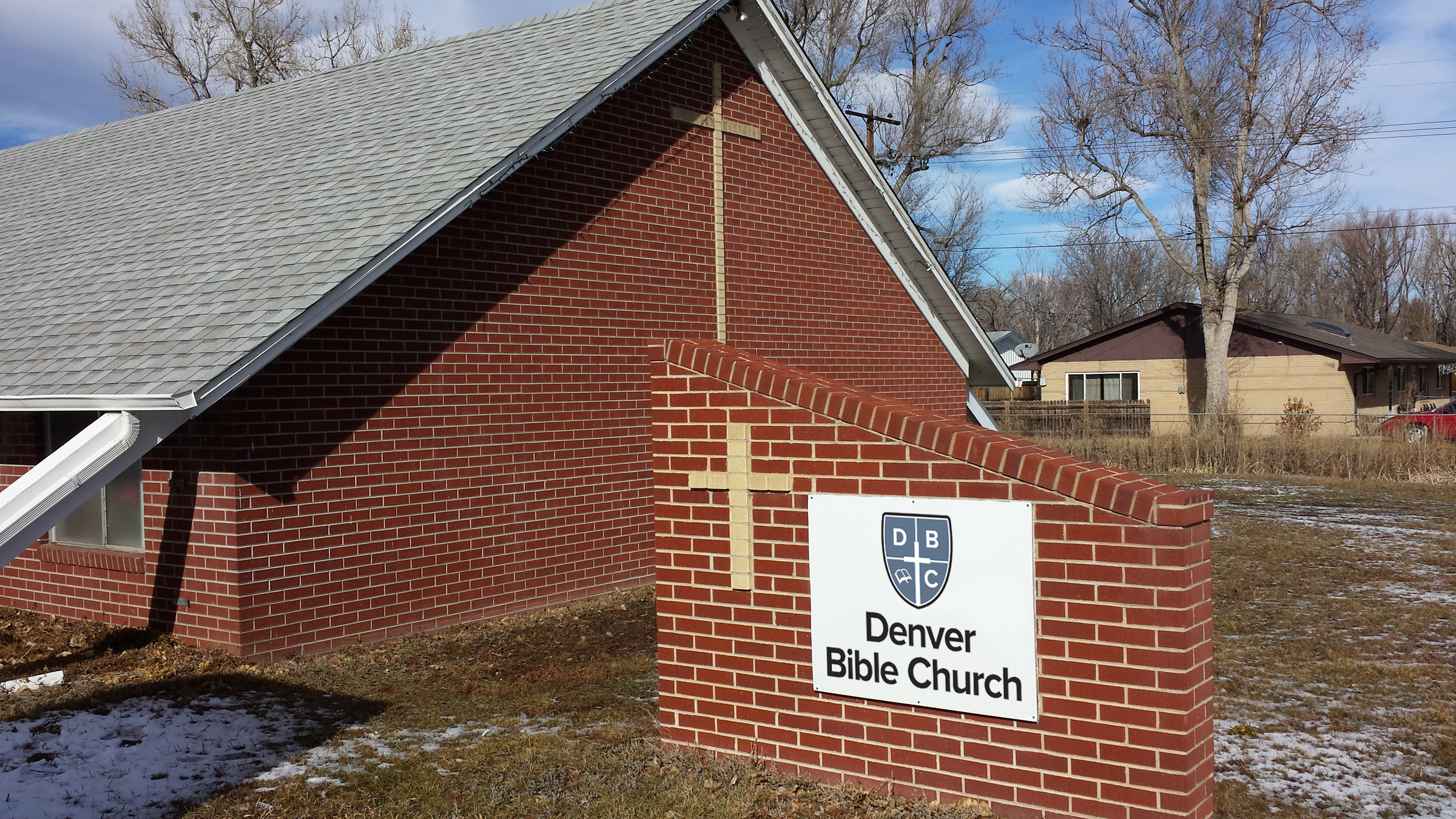 Post-show comments: 
* Saudi Arabia, the Hajj, and Terrorism: "If Islam opposes terrorism, then Saudi Arabia should announce that no one supportive of ISIS or Al Qaeda is welcome in Mecca to make Hajj." -Bob Enyart, kgov.com/hajj
* The Primary Victims of Islamic Terrorism: "As for the many followers of the Koran being slaughtered daily by Islamic terrorists, the world will have to wait until Barack Obama is out of office before America's might will be used to save these Muslims." -Bob Enyart, kgov.com
* A DBC Member's Labor of Love: A team of abolitionists led by DBC once unfurled the world's largest protest sign on the Rocky Mountains overlooking the city of Denver! But more significantly, Dane Bernhardt, Pastor Bob, Darrell Birkey, and others traveled to Jetmore Kansas one weekend to interview a hundred year old abolitionist and to see how we could encourage one of our own members in his desire to help the town of Jetmore, Kansas renew this far more important sign:
* DBC Willing to Question the Value of Youth Groups: See kgov.com/the-case-against-youth-groups.
* The Feb. 18, 2015 BEL Program: Bob Enyart announces that Denver Bible Church has just acquired a church property, in the Denver area just two minutes off of I-70 and Kipling! Come visit us sometime, or even this Sunday, at 4085 Independence Court in Wheat Ridge, Colorado! Bob also talks about ISIS threatening Italy and the sad inability of the Italians to defend themselves.
* Mail A Photo or Graphic with the Letters DBC: Ha! Not exactly what you'd expect on a church website, but we're grateful for this DBC image! (If you have a "DBC" photo, please email Bob@kgov.com. Thanks!)